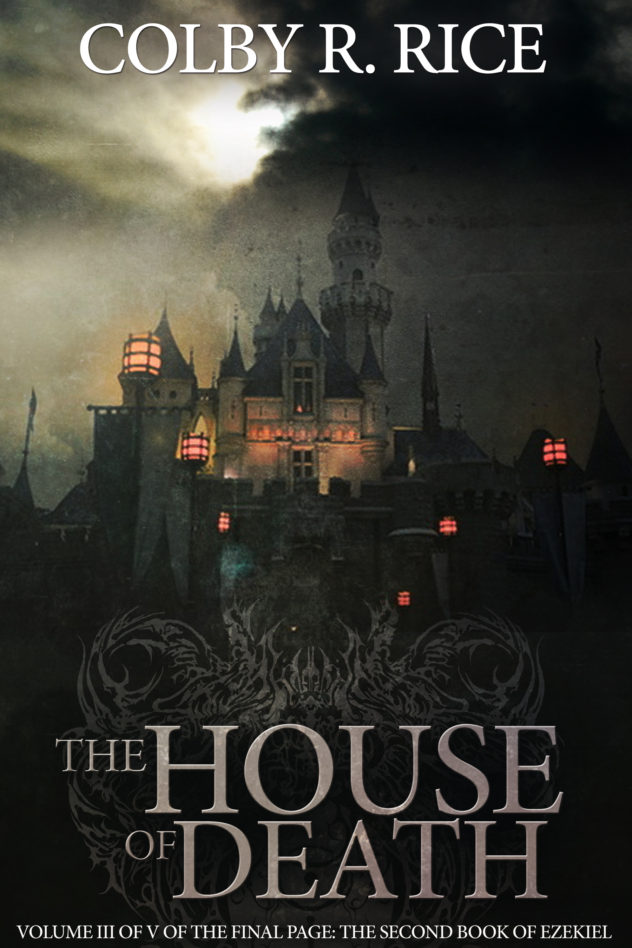 BLURB STILL IN PROGRESS.
Ezekiel is now the leader of the terrorist insurgency that once threatened her life.
The next task before her is monumental: build her own cell of soldiers, establish a court, and reclaim her birthright to the House of Death, the last guild standing between her people and annihilation.
But a figure in the shadows also has a birthright to claim, and before he does, he means to teach Ezekiel the true meaning– and horrors– of Death.
—
The fifth volume in THE BOOKS OF EZEKIEL series, THE HOUSE OF DEATH is a fast-paced, post-apocalyptic survival tale, set in the streets of a dying city that has been crushed by alchemic law. Layered with the elements of gritty crime drama, dark urban fantasy, hard sci-fi, and horror, THE HOUSE OF DEATH is a wild ride to the end of a young girl's sanity as she struggles with an impossible choice: to keep one step ahead of a war… or to be consumed by it.
CONTENT WARNING – Contains coarse language, intense violence, adult / suggestive themes, and aberrant behavior. Reader discretion is advised.
---
Buy THE HOUSE OF DEATH today at: