Welcome to Rebel Ragdoll Radio!
Welcome to Rebel Ragdoll Radio!
This is the radio show version of the Rebel Ragdoll Reel and will feature sci-fi & fantasy authors, publishers, and comic / graphic artists, and it will also feature TONS of information on writing, publishing, and marketing your science fiction and fantasy novels! This is going to be an awesome show all thanks to BlogTalkRadio!
You can either stream our radio show casts below, tune in for our live casts at Rebel Ragdoll Radio on BlogTalkRadio, or download our current and backlisted radio shows below for your scifi-info-on-the-go!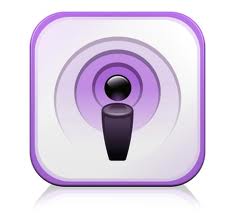 FREE podcasts for subscription and download are available now! Keep your eye out for the podcast symbol on the home page of the website:

Tune into Rebel Ragdoll Radio
here, and scroll to the bottom for downloadable podcasts:
Downloadable Episodes of Rebel Ragdoll Radio!
Episode #3: Rebel Ragdoll Radio Jingle!