I had to post this as a quick HOLLA to Hollywood and to everyone who's trying to break in:
DIVERSITY IS KICKING ASS.
There are just SO many shows out here changing the game, especially where diversity– in casts, story lines, and the people who write them– is concerned. And these shows are AMAZING. No shuckin' and jivvin' over here, boo. Each one of the shows I'm going to mention below has chair-gripping story lines, all-star casts, amazing cinematography, fantastic writing, and conflict and situations that'll keep you on the edge of your couch.
And they have the followings to prove it.
So here's a list of the kick ass shows that lovers of good television should be tuned into.
Empire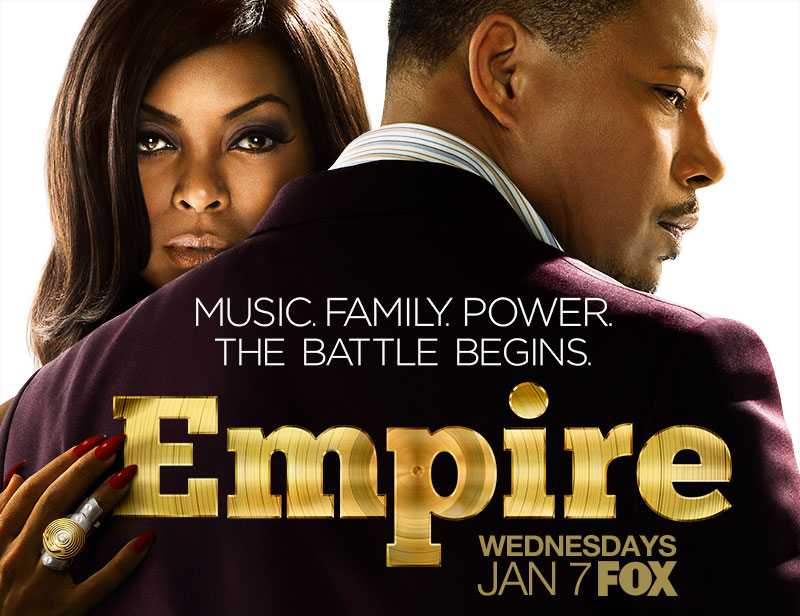 I just saw the premiere last night, and I was BLOWN. AWAY. Even with my own contentions with "hip hop culture", I was immediately drawn into "Empire" and was kept in suspense for the entire 45 minutes. And to be honest, the hip hop culture is really just a backdrop for what is a truly compelling family drama about sacrifice, betrayal, and the scramble for power. Definitely give it a watch.
Description: A unique family drama set in the world of a hip hop empire. DRAMA
How to Get Away with Murder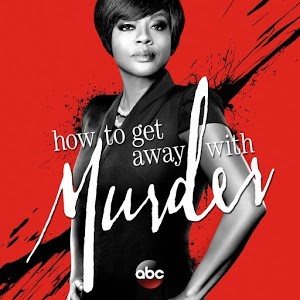 Viola Davis is the badass of all badasses in this hot new sexy legal thriller that will leave you breathless and confused and always wanting more. Combine legal procedurals, an over arching murder mystery, and a kick ass cast, and you've got one of the hottest new dramas on network television. Not to mention the extremely diverse cast of characters in terms of both ethnicity and sexuality. Not to be missed!
Description: A group of ambitious law students and their brilliant criminal defense professor become involved in a twisted murder plot that promises to change the course of their lives. DRAMA
Black-ish
Really the only sitcom that I actually like on network television right now, mostly because it's super funny and super relatable. But the great thing about this show is that anybody can relate to the various family issues that are brought up here. It's hilarious, and I highly recommend it!
Description: A family man struggles to gain a sense of cultural identity while raising his kids in a predominantly white, upper-middle-class neighborhood. COMEDY
Scandal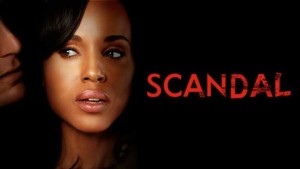 I can't say enough good things about Scandal. Yet another one of Shonda Rhimes' megahits, Scandal is a really saucy political thriller with tons of awesome twists and turns. The cast is phenomenal, especially Kerry Washington who blows me away with her performance every week. I really love the characters' storylines and chemistry. The overall plot is really hot as well. The first two seasons are my favorite, but this show is still strong in many areas in seasons three and four. If you haven't tuned into Scandal yet, not even to just check it out, then you are really behind the times.
Description: A former White House Communications Director starts her own crisis management firm only to realize her clients are not the only ones with secrets. DRAMA
Power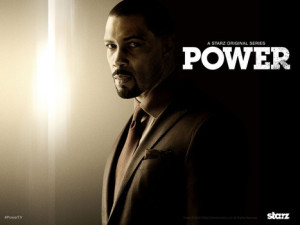 This is a story of a powerful drug lord trying to go straight, and of all of the people who are trying to pull him in either direction. This new Starz hit is extremely popular, and you need to tune into it ASAP!
Description: James "Ghost" St. Patrick, a wealthy New York night club owner who has it all, catering for the city's elite and dreaming big, lives a double life as a drug kingpin. DRAMA
Jane the Virgin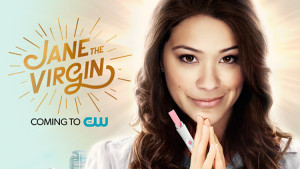 Omg, now this is a cute one. CW time, ya'll! Young, sweet-faced Jane is devout, uber-religious, and uber SCREWED when a dumb doctor accidentally inseminates her with her hott former-boss' sperm. Yeah, I know it sounds cray cray, but it's a super adorable and entertaining show. And it's so good that it's been nominated for TWO Golden Globes in its FIRST season! Beat that!
Description: A young, devout woman discovers that she was accidentally artificially inseminated. DRAMA
Being Mary Jane
The indestructible Mara Brock Akil (producer of Moesha, The Jamie Foxx Show, Girlfriends, and The Game) does it again with a hot new drama starring the luscious, fierce Gabrielle Douglas. Gorgeous, flawed, and flossin', Mary Jane rocks it with her talk show. But her love life? More rocky than rockin' it, and that's the beauty of it. Check it out, and get addicted.
Description: The story and life of a black woman, her work, her family as well as her popular talk show which she hosts. DRAMA
Fresh Off the Boat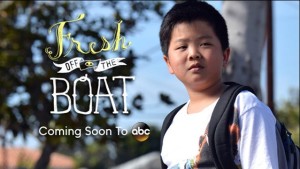 I'm super excited for this one. this show will premiere this February, and this is the first time in 20 years that an Asian comedy with an all Asian cast will be on the air. It's a comedy with some awesome sociological undertones, just like Blackish. Can't wait to see it!
Description: A Taiwanese family makes their way in America during the 1990s. COMEDY
So there you have it, folks. It's an awesome lineup for 2015, and hopefully we will see success and high ratings across the board. I am just so happy that people are giving these shows a chance and aren't assuming that diversity automatically equals something of lesser quality. On the contrary, we are starting to see a manifestation of what most of us already know: that diversity only enhances and deepens the already fantastic stories being told in movies and television right now.
So you know what's next right? A divers sci-fi and fantasy blockbuster TV show. At least I hope! So what about you? What kinds of diverse shows in which genres do YOU hope to see in the future? Leave your thoughts and comments below, and as always…
Keep it indie!
<3 Colby