Hi there! I'm Colby R Rice, a sci-fi & dark fantasy novelist, screenwriter, globetrotter, and indie publisher.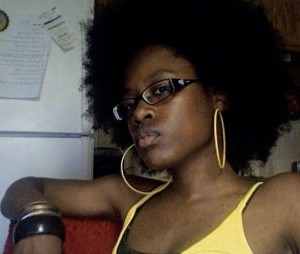 Fiction is what I do, and I love it! It's an adventure, a fantastic way to chronicle the histories of the world and wonderful people around you. So let's talk fiction!
If you're a reader and/or lover of sci-fi & fantasy, I have plenty of awesome stuff for you at The Books of Ezekiel website, where you can check out my novel-series-in-progress and dive head-first into the post-apocalyptic world of alchemy!
If you're a writer, take your own writing journey by subscribing to the blog! My writing journey blog will give you everything you've ever wanted to know about writing, publishing, marketing, and selling your writing (both sci-fi & fantasy and freelance non-fiction) across different media! I even have a "writer's journey" set up for traveling writers and for independently publishing your own novel series! Sign up for a writer's journey (or two or more) in the right hand column, and enjoy! (More info below!)
For Readers:

My Sci-fi & Fantasy Novels
THE BOOKS OF EZEKIEL
For over one hundred years the Civic Order and the Alchemic Order have held a shaky truce, peppered by violence and mistrust. But when Koa, a Civilian-born insurgency, bombs an Alchemist summit, the truce is shattered. Now, Koa is rising. War is coming. And all fifteen-year-old Zeika Anon can do is keep moving as she watches the lords of alchemy slowly overtake her home.
But when clashes between Koa and the Alchemic Order put a final, deadly squeeze on the remaining Civilian territories, Zeika finds herself in the crosshairs of fate. She must walk the line between survival and rebellion against the Alchemists. On one side of the line awaits death. On the other, the betrayal of her civilization, her loyalties, and herself.
The first in THE BOOKS OF EZEKIEL series, GHOSTS OF KOA is a fast-paced, post-apocalyptic survival tale, set in the streets of a dying city that has been crushed by alchemic law. Layered with the elements of gritty crime drama, dark urban fantasy, hard sci-fi, and horror, GHOSTS OF KOA is a wild ride to the end of a young girl's sanity as she struggles with an impossible choice: to keep one step ahead of a war… or to be consumed by it.
Ghosts of Koa will be available in ebook and paperback on Amazon, Kobo, Nook, and the Apple iBookstore on November 2013!
The second book in the series, THE FINAL PAGE, picks up on Zeika Anon and the warring societies within the Civic Order and the Alchemic Order. It is currently being written and will be released in November of 2015!
For Writers:

SFF Novel Writing & Indie Publishing Journey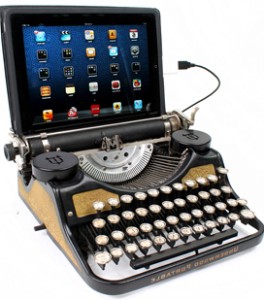 Born to write that next world-changing sci-fi series? Aching to bring your epic fantasy novel series to life? Furthermore, are you excited to keep ownership over your product and bring your novel series from concept to a finished product that SELLS? Then take the sci-fi & fantasy novel-writing journey, where you'll learn:
How to build compelling characters, complex and riveting plot lines, and UNIQUE fictional worlds for your characters to explore via the FREE Sci-fi & Fantasy Novel Writer's Workshop,
About the different kinds of editors available to you (developmental, copy, beta), and how to search for and hire one,
How to find and hire illustrators and graphic designers on a budget,
How to set a solid writing schedule for your novel series so that you are producing QUALITY books frequently and consistently,
How to set up a viable career plan as a independent publisher (or in my case, an indie media production house),
How to set up your indie publishing house and professional writer platform on a budget,
How to market and sell your fiction, using a targeted marketing & selling plan,
How to undertake "special novel projects" such as producing illustrated novels and graphic novels to enhance your SFF series,
Maintaining momentum and morale as an aspiring novelist,
And TONS MORE!
Enter your email at the right to launch yourself onto this journey!
For Writers: T.V. & Screenwriting Journey
Hungry to write for awesome television shows like Modern Family, Breaking Bad, the Walking Dead, or 2 Broke Girls? Then jump right in, and I'll take along my writing journey into the bowels of the TV industry where you'll learn:
The anatomy of the television industry, how it works, and how to navigate the industry successfully,
How to produce an awesome writing portfolio, via my FREE TV Writer Workshop, complete with spec scripts, pilot scripts, a kick-ass resumé, cover letter, and more!
How to write query letters to find a manager that's right for you,
How to pound the pavement for writing gigs both in and out of the industry,
How to set up your life and a good support system in Los Angeles (if you plan to move there),
How to build genuine relationships and partnerships with other industry professionals,
Maintaining momentum and morale as an aspiring tv writer,
And much more!
Enter your email at the right to launch yourself onto this journey!
For Writers: Freelance Writing Journey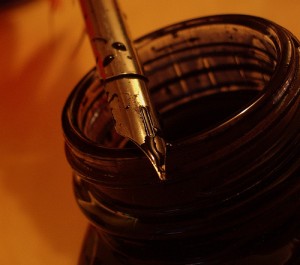 So we writers have to eat, pay bills, and live just like the next guy… but how do we make a career out of writing? Furthermore, how do we do this while also trying to get our novel off the ground, break into television writing or feature film writing, or while traveling? Well, check out this journey, where you'll learn:
How to snag freelance jobs that will pay your bills and give you the flexibility you need to write other things,
How to write awesome query letters and hustle the writer's market with efficiency,
How to best manage your time to complete your projects ahead of schedule,
How to balance your finances and create a water-tight budget that pay the bills AND allow for recreational stuff,
How to hustle medical, dental, and vision insurance as a freelance writer,
Maintaining momentum and morale as a freelancer,
AND MORE!
Enter your email at the right to launch yourself onto this journey!
For Writers:

Globetrotting Journey
So you wanna see the world AND write? Awesome! And no, you aren't asking for too much from life! Check out the Globetrotting Writer's Journey, where you'll learn:
How to assess your travel goals and execute them, whether you want to travel for a week, a month, or even a year!
How to pinch pennies and save up for your travel-writer journey,
How to sniff out super savings, discounts, deals, and promotions for your trip,
How to snag freelance writing jobs as a travel writer,
How to prepare and pack for your trips, especially for those of you who want to travel fashionably (and light)!
How to maintain your writer's schedule while on the road,
Choosing the right writer's tech for your journey and maintaining a great traveler-writer journal to boot!
Country specific travel tips, hot spots, awesome accommodations, and cheap but phenomenal excursions!
AND MORE!
Enter your email at the right to launch yourself onto this journey!