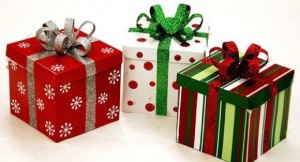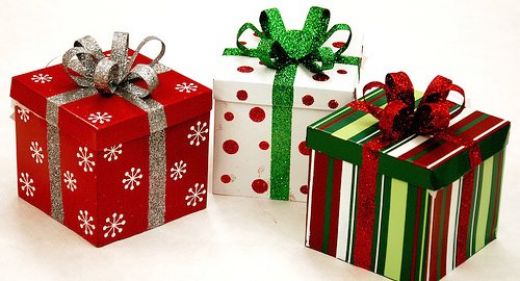 So, it's the holiday season and as winter pulls the frost up over your window, you might feel inclined to snuggle up with your pen, pad, or laptop (and a snack and a mug of eggnog of course), and start writing! Fiction writers, especially sci-fi and fantasy writers, need a lot of internal motivation to build their amazing worlds and characters. So let's do it together with Colby's Christmas Countdown! As you countdown to Christmas Day, here are 25 holiday writing tips to help you along in your fiction journey! You might want to grab a special writing notebook to keep all your exercises in one place, too. By the end, you'll have months worth of material to launch you into writing your novel series! 🙂
Tip #7: Sequels or Serialized Novel?
So you've made your list of core plots for about 3 – 7 novels (maybe even more) so that you are aware of who the final boss is or what the final quest is for each novel. This is FANTASTIC because now, we have a major goal and / or antagonist we can drive our hero towards through the entire book. But now, we have to think more about the actual structure of our novel series.
Generally, there are three kinds of novel series: sequels, serials, and spin-offs. For the sake of simplicity, I'm going to assume that you are a relatively new novelist, and for newbies (like you and me) either a sequel-structure and a serialized-structure are the best choices. But what's the difference?
THE SEQUEL SERIES
Probably the most familiar kind of series to us, the sequel starts with a debut book or first installment and then proceeds to build the overall plot line through a line of books that continue the storyline. Each book follows some sort of sequential order, wherein you have to start with the very first book to understand the other books. There also must be a common thread that links the books together, whether it be a character, the character arc, or the progression of the main plot.
In a sequel-structured series, each book MUST stand alone while also contributing to the clear progression of the overall plot line. There is also a limit to how your series can end (if you want your readers to be satisfied that is). The last book of the sequel series MUST have a conclusion to the larger overall plot that has been building up. Harry Potter and Lord of the Rings are all perfect examples of sequel series.
THE SERIALIZED SERIES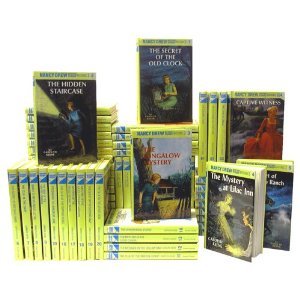 Perhaps the most famous example of a serialized fiction series is Queen Scheherezade's One Thousand and One Arabian Nights, where in order to delay her own execution, Scheherezade told King Shahryar stories for nearly three years. She will probably go down in history as one of the greatest and most prolific serial "authors" of all time!
In a serialized series, each book is self-contained and virtually unconnected with one another. The only common concepts between installments are the characters (usually) and the world in which the story is set. With a serial novel, you should be able to pick up any book in the series and understand MOST of what's happening without having to read the first book. For Arabian Nights, the common concept connecting each story together is that Scheherezade has to stay alive and she is the storyteller. Aside from that, the stories she tells stand on their own and are self-contained. Contemporary examples of serialized fiction would be Carolyn Keene's Nancy Drew novels or Janet Evanovich's Stephanie Plum novels. Note, these are both detective series, and detective series are PRIME real estate for serial novels (because each book centers around a particular mystery).
BONUS INFO: Check out the audio cast below (if you want!) for a more in depth discussion on the differences between the two!
Activity of the (Holi)DAY: Ask yourself – "Do I like short stories or large epics?" "Am I better at keeping readers linked in for a short sweet burst of time, or can I maintain the weight of a progressive plot line?" If you're more of a short story buff, then perhaps a serialized fiction series is better for you than a sequel series. On the other hand, if you like larger epics that intertwine around one common plot or theme, then you might want to go with a sequel series. It's your choice, but really sit back and think about the structure of your series, because THIS is going to have a huge impact on how you write your novels' plots & structures as a whole! So make sure you choose!
How I Did It: I used the format which was best for telling my story, and the sheer scope of The Books of Ezekiel absolutely requires a sequel-structure. I had to do what was best for my baby! 😉 Also, I'm just personally drawn to this myself, but it's also a semi-convention (nowadays) that sci-fi & fantasy follows a sequel-structure. It doesn't have to though! Ray Bradbury's Martian Chronicles are an incredibly famous example of serialized sci-fi! One of my future series, however, is a children's SFF detective series, which will be serialized. And I can't wait! 😉