So, I'm feeling fantastic today because I spent a good part of the morning resting, getting stuff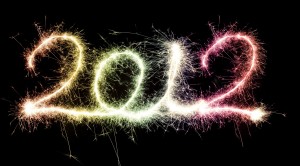 done, and also meditating on the fantastic goals I've met in the year of 2012. And I've met A LOT of my goals. As I gear up for the new year for 2013, I just wanted to share a bunch of creative achievements I've realized in various areas of my life, particularly in the fields of creative writing, film making, and learning! Some hard lessons have come along with these achievements as well, but we'll save that for the next few posts! 😉
January 2012
1. Got back all of my FINISHED concept art for the Books of Ezekiel! Thanks, Eric and Nathan!
2. Took my first crack at screenwriting software (Celtx), and subsequently realized that Celtx, while free, wasn't cutting it, lol!
3. Celebrated the first year anniversary of Rebel Ragdoll Press, LLC (January 11)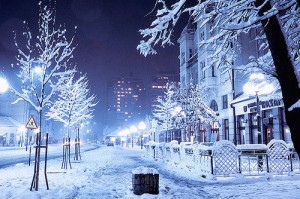 February 2012
1. Started www.colbyrrice.com, my lovely blog! (Feb 5). It started out a hot mess, but I learned so much by building it from scratch! 😉
2. Learned how to web design, blog design, and learned everything I needed to know about social networking sites.
3. Started a sci-fi & fantasy online newspaper at Paper.li
4. First time I showed anyone my writing for "Ghosts of Koa" (Feb 22)
March 2012
1. Started second round of edits for "Ghosts of Koa"
2. Went to my first AWP conference!
3. Brought biking back into my life! (Bike's super cute!)
April 2012
1. Public posting of "Ghosts of Koa" (April 1)… scary!! Got over 200 reads on Scribd!
2. Started penning my second novel series, a children's sci-fi series called "P.I. Sleuths"! (April 11)
3. Was able to score a place for "Ghosts of Koa" on Urban Dictionary!
4. Blog is up, running, and thriving!

5. Started my Blog Talk Radio Show! (April 22)
6. Decided to delve more deeply into screenwriting! (April 26)
May 2012
1. Started penning the second book of The Books of Ezekiel series, called "The Final Page"
2. Began putting together the licensing book for "The Books of Ezekiel"
3. Went to my very first opera!
June 2012
1. Faced down some terrible demons this month. Not sure if I won, but I faced them nonetheless.
2. Went to my first Book Expo of America! (June 4-7)
3. Started planning my 2013 Eastern European backpacking trip
July 2012
1. Hired Michael J Carr to edit my novel, "Ghosts of Koa"
2. Discovered the T.V. Writer's Podcast! (Check it out!)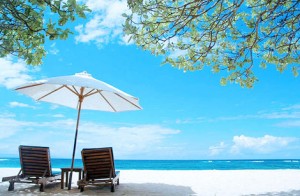 August 2012
1. Decided to move into writing FULL-TIME as of September 2013, which launched an amazing journey into television writing, screenwriting, and copy writing! I will be moving to Los Angeles this coming Fall of 2013! AMPED!
2. Dove into French cooking by whipping up some Coq au Vin and Boeuf Bourguignon. Also learned to flambé!
3. Started brainstorming and penning ideas for my spec script and my original pilot
September 2012
1. Learned how to line edit
2. Learned how to use a professional film camera (barely, lol!)
3. Became Screenwriter Exec for the Hollywood Badgers of UW
4. Became Co-Director of Fade In Screenwriting at UW
5. Wrote my first webisode for "Goodnight, Doll" (entitled "A Good Long Kiss")
October 2012
1. Wrote my second webisode for "Goodnight, Doll" (entitled "In Her Blood")
2. Learned how to create pre-production overheads, coverage, and storyboards
3. Cast and filmed my first webisode for "Goodnight, Doll" (entitled "A Good Long Kiss")
4. Started training on an online video game development course at the Game Institute
November 2012
1. FINISHED my first student film & webisode for "Goodnight, Doll: A Good Long Kiss"

2. Filmed my first student documentary
3. Began to plan some creative additions to Rebel Ragdoll Press, LLC, like adding video game development and film / tv production
4. Received some amazing feedback from my editor on the "Ghosts of Koa" manuscript
5. Earned a trip to Los Angeles for January of 2013!
6. Became a Co-Producer and Head of Marketing for the Spring 2013 Marcia Legere Play Festival
December 2012
1. FINISHED my first student documentary called "Black Diamonds"
2. FINISHED three ten-minute plays and one 30-page play (which will ultimate become a full-length play)
3. Will finish a fourth edit of "Ghosts of Koa" before sending it out to my beta readers.
4. Started developing the program and schedule for the Spring 2013 TV Writer's Workshop!
5. Resting and Planning!
What's the next step? Why planning out goals for 2013, of course! And obviously, I'm already cooking on some of those ideas!
What about you? What are your creative goals for 2013 and how are you going to meet them? Contribute your dreams below, and of course, in the meantime…
Keep it indie,
<3 Colby