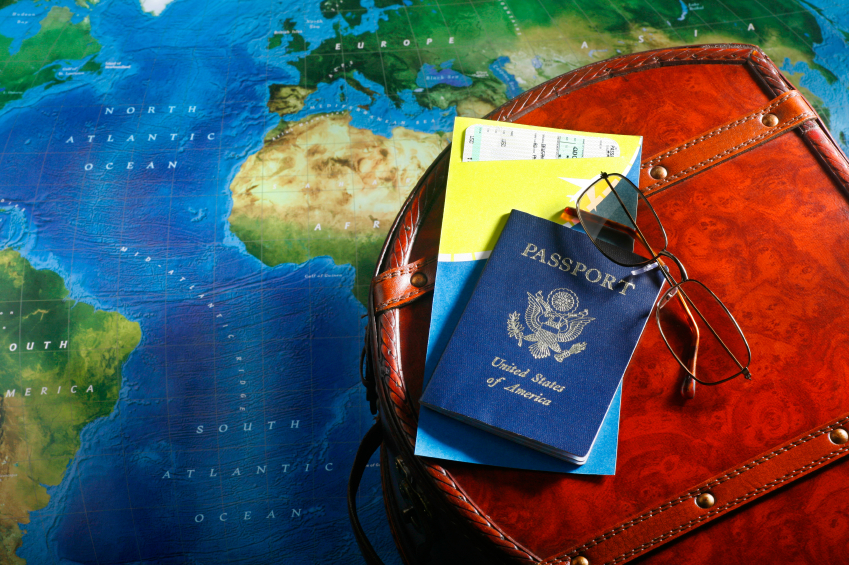 In part one of my Pinching Pennies post, I talked about different ways you could save money before, during, and after traveling abroad. From student-teacher discounts to strategizing on ticket buying sites to couchsurfing, you can get anywhere in the world relatively cheap. But because I love to hustle a good deal and save as much cash as possible (times are hard), here is another slew of ways that you can save money for / while traveling!
1. Timing, timing, timing!
Pay attention to what many tourist spots call "high season", "shoulder (middle) season", and "low season". For example, between late June and late August in Europe, the tourist season heats up, because
this is when everyone is going on vacation. Hotel, hostel, and train space tends to be hard to find, and prices for everything sky-rockets! So if you can, try to travel during the spring and the fall (for Europe), when the prices are super low, the sites aren't packed with bodies, and things are generally calmer and more normal. This can save you hundreds of dollars and hours worth of headache. High, low, and shoulder season are very country specific, however, so research the particular country you want to go to and try to travel during their tourist low and shoulder season.
2. Get all inclusive packages at your hotel or hostel.
So I'll definitely talk about the hottest hostels in much more depth in a future Fashionable Writer-Backpacker post, but because this tip will save you TONS of money, I'll kick-start the hostel talk here! This summer, I've decided to stop in Seville, Spain to take in the gorgeous city, people, and the totally delish grub. But since I wanted to do this on the cheap, I got picky with my hostels. You can too.
I decided to stay at Sevilla Inn Backpackers, where for 17 euros a night, they offered free wifi, free breakfast, free BBQs, free walking tours twice a day, AND they also have "Spanish Experience Night" on Tuesdays, Fridays, and Sundays. The Spanish Experience Night includes a tour of the flamenco museum, an actual flamenco show, a paella cooking lesson, and free sangria drinks. All this. For 17 euros a night.
Need I say more?
Actually, I WILL say more. The hostel also provides FREE LOCKERS to hold your backpack while you explore the city. So in short, get all the bang you can for your buck and it'll save you money in the long run. There are literally thousands of hostels across the world and they're all competing for YOUR traveler's dollar! Just like Sevilla Inn Backpackers, most hostels are pulling out all the stops to get you to stay with them. It's a buyer's market, ladies and gents. So buy!
3. Cheap Eats & Street Eats
If you can, try to avoid sit down restaurants as much as possible UNLESS someone's treating you, you can flirt your way to a free meal, or you can successfully eat a meal's worth of free samples without looking like you're trying to get a free meal. If you don't have any of the above three superpowers, however, stick with eating cheaply.
You can do this by taking an hour or so to grocery shop and cook every night, or by finding a bonafide street vendor. BE CAREFUL with street vendors in certain places! And don't think that just because you're in France or Brussels that every street vendor is going to be on the level… make sure that the food you're getting is clean, fresh, and not going to make a reappearance on your hostel floor an hour later. Get a good recommendation of a cheap food place from your hostel front desk.
4. Save
crazy

money on plane tickets by buying strategically!

Easily one of the most expensive parts of your trip, if you find a way to save on plane tickets, you save yourself between $1,000 – $1,500. BUT since my next post is about this, I'm not going to spoil the fun here! Stay tuned to the next Fashionable Writer-Backpacker post: Week 12, Plane Tickets!

In the meantime, what are some penny-pinching techniques YOU use when you're traveling abroad? Share below! 🙂

Keep it indie,
<3 Colby