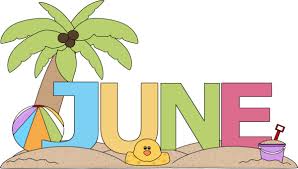 This month, especially the first half of it, has been utterly insane! I admit, not much creative writing has gotten done, unfortunately. There have been 100 words here, 100 words there, etc.
As I mentioned in my Kicking off the Third Quarter posts, as of JULY 1st, 2014, my goals are to reach nearly 3,000 words of writing a day. for both fiction and non-fiction. In order to do that, though, I sort of had to take a LOT of time to get a lot of technical tasks out of the way. This makes room for me, so that I could to position myself for the next half of 2014, wherein there will be a creative writing, blog writing, and marketing EXPLOSION!
Having said all of that, though, I really did ROCK June with my creative achievements. I feel SO ready to take on the second half of the year! Even better, I'm pairing this post with some MAJOR announcements on July 4th (and if you read this, you'll be able to guess what some of those announcements are)! So let's go!
June 2014
1. FINISHED the Ghosts of Koa Audiobook! YASSS! Finally, the book is DONE, and Michael (my actor) and I are so amped to share it with you guys! ACX / Amazon is reviewing it now, and it should be live by July 15th! Obvs though, I'll make an announcement when it's finally here!
I'll be giving away some free promo copies of the ENTIRE 18 hour audiobook to some select readers and listeners, so keep your ear to the ground! In the meantime, check out the SEXY prologue to Ghosts of Koa: The First Book of Ezekiel!
[cjtoolbox name='Ghosts of Koa Audiobook excerpt' ] [/cjtoolbox]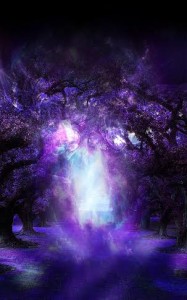 2. Almost done with a top secret promotion with three other awesome authors! This is taking a LOT of work, especially being that I've never done a promotion quite like this before. It's a huge learning experience, both networking-wise and technical skill-wise, and I feel that I'm not only meeting some great people, but I'm also developing skills that will lend themselves to my own promotions & marketing efforts towards the end of the year!
So what is this promo? The announcement is coming in mid to late July, but I'll give you a hint! It's called THE FANTASY PORTAL. 😉 If you want to know more, you'll have to stay tuned! I'll be announcing it in my newsletter soon!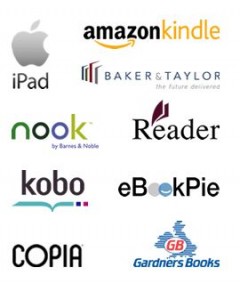 3. Made "Ghosts of Koa" available on Apple iBooks, Scribd, and Page Foundry! Yep, been hard at work trying to get my books on as many platforms as possible, and many awesome outlets are now featuring, "Ghosts of Koa"! Soon to come is GooglePlay, but figuring out their system is sort of a pain… but no pain, no gain, I suppose! I'm also chasing up distribution through eSentral, Baker & Taylor, Copia, Oyster, and Flipkart, but those will take a few weeks to post.
4. Finished preparing for and redesigning my third and fourth quarters of 2014. Enough preparation. It's time to put in the work. I'm pretty Type A, though, so I like that I have a formal plan to follow for the rest of the year. I hope that my personal uni in particular will help to keep me on track for my writing goals, marketing goals, and release schedule goals for 2014, 2015, and 2016! If you want to find out more about how I've positioned myself for a kick-ass third and fourth quarter, keep reading on and you'll see what I've been doing!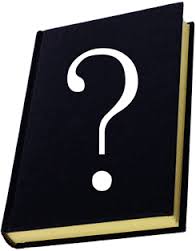 5. Set up a release schedule for my fiction! So I'm a writer, obviously, and writers MUST write in order to claim that title. But in the midst of my summer cleaning, planning, and preparation for the second half of the year, I also had to plop down a release schedule for my planned works so that I stay on track with that.
While the most of the rest of this year is about project writing and development (with the upcoming release of three more products at the end of the year), I've got monthly, yes MONTHLY, releases planned for 2015 and 2016! So be prepared for an onslaught of cool creative shit, right here at Colby's Cove!
6. Started designing  several promotions and giveaways! As I said, working with my other author collaborators has taught me so much about the things I need to be doing marketing-wise, and I'm super excited about how I'm rebooting and redesigning the marketing on my home site! You'll see plenty of new promos and fun giveaways towards October and on!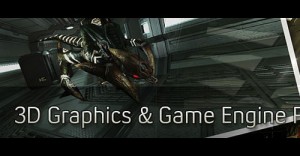 7. Created a syllabus for the first year of my personal, creative university! As of July 1st, school is officially IN, ya'll. And the name of my major is "Creative Bad-Assery". In order to start honing my creative skills and developing new ones, I've finally decided to undertake my own courses of study in game design, novel writing, screenwriting, tv writing, film production, and marketing and networking for creatives! This also includes an internship component, lol!
I've broken down my year into four structured semesters, and during each, I'll be studying some aspect of one of the six areas listed above. For the Summer semester, I'll be starting off slowly and then building momentum. Just for fun, here's the list of classes I'll be starting during this Summer 2014:
GAME DESIGN: Mathematics for Programming
CREATIVE PORTFOLIO I: Writing the Novel(s)
CREATIVE PORTFOLIO II: Writing the Feature Screenplay, I
CREATIVE PORTFOLIO III: Writing the TV Pilot, I
INDEPENDENT READING: Development in Film Production
PRACTICUM: Marketing & Networking for the Independent Creator
INTERNSHIP: Volunteering with the Scriptwriter's Network
8. Began building a beautiful online store here at Colby's Cove!! I'm starting to wise-up about the volatility of today's e-book markets as well as the volatility of the major book retailers in this country. It's always a really good idea to have your own store on your own website wherein you can sell your books and merchandise.
This isn't to say that you should totally yank your books from Amazon, Kobo, B&N or the other major ebook retailers out there; that would be cray-cray. But definitely have a solid back up plan. It's great to have your own store to complement your retail sales. (Plus, your store, YOUR RULES!)
My store, Colby's Bookstore, will be open in beta form sometime around mid-July! I'll be hosting giveaways around the grand opening, so stay tuned!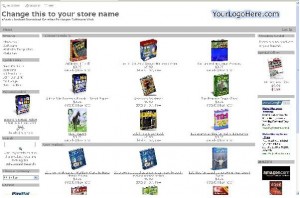 9. Started building some really great products for the Colby's Cove store! And they ALL have to do with sci-fi, fantasy, horror, the paranormal, and cross-genre stuff! I don't only focus on writing sci-fi & fantasy novels and serials! I'm also putting together some really great genre-focused products for you to enjoy for free and for cheap! You'll also get to pick your own free product (whether you're a writer or a reader of the genres) when you sign up for my newsletter! 😉
I've been meaning to do this for a long long time, but have been so busy that I just never had the opportunity to put these materials together. SO, I'm using my current situation to kick off these mini projects, and I hope you'll enjoy them as both readers of these genres and creators in these genres! More on this coming soon!
10. Wrote a BUNCH of new posts that are scheduled to appear in the coming months. The kinds of posts will remain the same with one MAJOR addition… cool stuff and info on the history and lore around various sci-fi, fantasy, and horror elements. Wanna know more about alchemy and its place in the real world? This is the place to find out! Wanna learn some Wicca spells? Check out the new posts!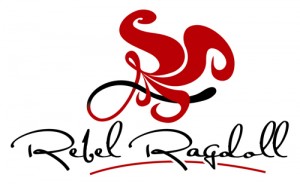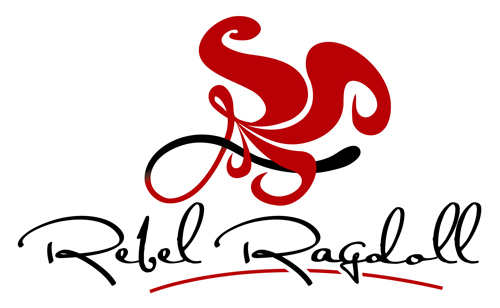 11. Started to rebuild the website for Rebel Ragdoll! For those of you not in the know about Rebel Ragdoll, it's my multi-media publishing and production house that I founded in January of 2011! Rebel Ragdoll is dedicated to increasing the presence of female creatives in the genres of sci-fi, fantasy, horror, thriller, crime & noir, and action-adventure, and we're aiming to do this in three media: film, television & webseries, and in video game & game console design!
Rebel Ragdoll published my novel, but that is just the beginning. I aim to make it a rising force in the creative industry that breaks through the traditional boundaries of our imaginations… while using all-female film crews and game design crews! Stay tuned!


12. And, of course, baby showers! Talk about preparation for the third and fourth quarters! I had a BLAST visiting my friends and family in the midwest and on the east coast, and I definitely felt the love for both me and our little diva in progress! People were so wonderfully generous with their love, time, and their gifts, and I look forward to sending out the thank you cards to everyone! I'm also super excited to start setting up the nursery in our bedroom with all the wonderful things we've gotten. Let the "nesting" begin!