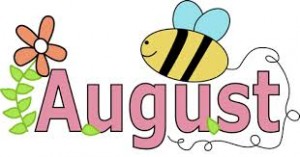 August was a pretty cool month, with lots of "end of the summer" beach time, a kayaking trip, and of course, WRITING, PUBLISHING, and MARKETING. I have to say, it's such a struggle to get in solid writing time, so from here on in, I probably won't have as many new updates, unless it's about word count or finishing one of my projects.
Either way, here's my "achievement" inventory for the month. Onward and upward! 🙂
August 2014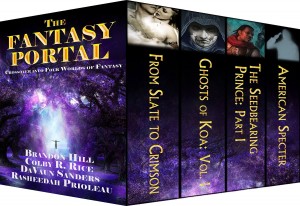 1. RELEASED "The Fantasy Portal", a kick-ass, four-book fantasy bundle that's guaranteed to knock your socks off! It contains nearly 1,000 pages of fast-paced urban, epic, paranormal, and romantic fantasy, all in one bundle, for over 85% off! So check it out!
2. Launched yet another giveaway with my three author friends! On the heels of the release of The Fantasy Portal, Brandon, DaVaun, Rasheedah, and I decided to launch a super cool Goodreads Giveaway! We're handing out five PAPERBACK copies of The Fantasy Portal to five lucky winners. Click here to ENTER FOR FREE!
3. Got promoted to BOARD MEMBER at the Scriptwriter's Network!!! Holy hell, and I couldn't be happier. This means a ton of work,

and I'm so fucking AMPED. I really love the Scriptwriter's Network, and I've always appreciated what they do here in L.A. Their programming is terrific and so are the people, and I'm just excited to be a core part of it now. I will do my best to help the SWN with their current endeavors and to support them in all of their goals!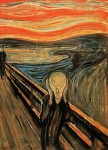 4. Shook off the last of the negativity and "mentor madness" I'd been experiencing in the indie publishing world. So there has been a lot of competitive drama in a certain sector of the indie publishing world, and I finally decided to stop trying to make peace where none can be made. I won't go into details or slander anyone, but I did do a podcast that will hopefully help other emerging creatives like myself avoid those kinds of situations. (Check it out here!) The goal for the remainder of the year is to find more positive creative spaces, and I encourage you to do the same!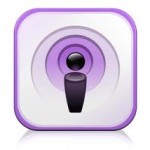 5. Restarted Rebel Ragdoll Radio, and I recorded and released three new podcast episodes! I've missed doing my radio show soo much, and so, in addition to highlighting more sci fi, fantasy, and horror authors on my website, I'm also going to try to get back on my bi-weekly radio schedule from September and on. In the meantime, feel free to check out the newest podcast episodes:
Episode 19, Moving to, Settling In, and Getting to Know Los Angeles
Episode 20, Working for Free in a Creative Industry
Episode 21, Choosing a Mentor as an Emerging Creative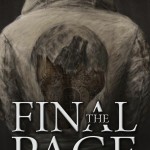 6. Made some great progress with the next installment of The Books of Ezekiel saga: The Final Page! I'm currently in the process of doing some MAJOR re-writes, with some added chapters, scenes, plot twists, and a character or two. It feels grueling at times, but it's ultimately a satisfying experience. It'll feel much more satisfying when it's done, though, LOL!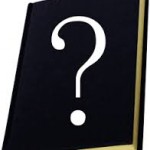 7. Hit the 25% mark on my upcoming non-fiction book "Creating Book Bundles for Science Fiction & Fantasy Authors"! Remember when I said that I was developing a bunch of non-fiction products for my online store? Well, this is the first non-fiction product that'll be up for sale as of December! After spearheading the book bundle process for "The Fantasy Portal", I definitely learned some hard and enlightening lessons about how to successfully curate, produce, and market a book bundle from start to finish! I just want to share some of these lessons, as well as a step-by-step guide (with some cool templates included) on how to create your own book bundle!
8. Creating some AWESOME holiday specials for my current and soon-to-be-released products! The next four volumes (aka the next "book") in The Books of Ezekiel saga are on their way, and between those, the previously published volumes, the Ghosts of Koa audiobook, paperbacks, my upcoming non-fiction book, and more, I've got some amazing holiday packages and giveaways on the way for you all! Stay tuned, as these deals will be up and running right after Thanksgiving! 😉

9. Have picked up on my other writing projects, but only in terms of plot, character, and world-building. Honestly, what I'm learning is that you have to finish one project before you start another. Otherwise, NOTHING will get done! Still, it can't hurt to brainstorm and start building the plots, characters, and worlds for your
future projects while you're actually writing your current ones. So this is how I'm breaking down my work schedule:
The Final Page: The Second Book of Ezekiel (4 volumes), currently writing
Creating Book Bundles for Science Fiction & Fantasy Authors, currently writing
The Books of Rai series (all five), currently developing
At His Right Hand (Season 1, Episodes 1-10), currently developing
Ronin / Hegemon: The Third Book of Ezekiel (4 volumes), currently developing
Ghosts of Koa, TV pilot script, currently developing
At His Right Hand, TV pilot script, currently developing
Aaaannd that's it for the writing projects for NOW. There's only so much a girl can do, lol!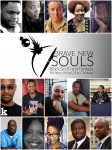 10. Got hand-picked to be featured in the BOOK version of "Brave New Souls: Black Sci Fi Writers of the 21st Century"! This was pretty awesome (and a surprise, actually being that I'm more of an emerging writer), and I'm really excited to see how the book comes out. Right now is the interview process, so I'm steadily answering all the questions asked of me as thoroughly as possible. More importantly, though, I have the utmost respect for all the creators who will comprise this book, and I can't wait to learn about their experiences!
11. Finished the baby's nursery! Which is a huge relief as she's on her way in less than a month! Plus, I can focus a bit more on other stuff… until she gets here, at least. 😉
And you? How'd your August go? Get any major creative accomplishments out of the way? Leave your comments below! I myself am looking forward to the fall season and the holidays for writing, giveaways, and much more! We'll have to see what the fall brings, but in the meantime…
Keep it indie!
<3 Colby