Great news, all! The lovely Alyssa and Leslie at The Writership Podcast have decided to feature and give an editorial review on GHOSTS OF KOA at The Writership Podcast!
If you're wondering, The Writership Podcast is an online radio show focused on helping indie authors master self-editing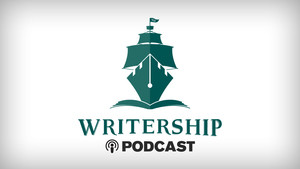 skills. Each week they feature a different author, read through the first 5-10 pages of that author's manuscript, and provide editorial feedback on the work.
They give some AWESOME insights and professional editing advice, so make sure to subscribe to their podcast when you get a chance!
Check out their review of GHOSTS OF KOA!
In any case, check out Leslie and Alyssa's reactions and editorial review of my novel, GHOSTS OF KOA.
GOK got some super positive feedback, but apparently, they needed to "take refreshment" before diving in. 😉
As an important side note: I really encourage you to not only listen to the episode, but to also read the editorial feedback they provide below the episode itself.
They've embedded a Word document copy of the Prologue of "Ghosts of Koa" with their questions, comments, and ideas on how to make the manuscript better than it already is. It's a great lesson in writing, and I highly recommend you tune into their show to make your own self-editing skills better!
Thanks in advance for checking it out! 🙂
Write on, and rock on (and keep it indie),
<3 Colby