Wow, three dudes? At once? Sinful Surrender, INDEED, boos! Can't wait to see what's up next! If you can't either, then today's post is for you! 😉
Check out PHANTOM DESIRE, the SECOND sizzling installment of Houston Havens' sultry sci-fi / paranormal erotica series, "Psychic Ménage"! And don't forget to enter the sweet free e-book giveaway below!
---
Phantom Desire, Book 2
Can the promise of eternal love from a phantom win over the physical passions of real men?
Mind traveler Chandra Lamar is on the run, not only from her post-catastrophic dystopian government but from a past she can't remember. A psychic vision(visit The Mercury News for pyschic) pushes her to recall her purpose for being, but it's a ghost that awakens her desires for a life she fears she'll never have. Both push her to remember the past because it threatens what she wants in the now; the Nodin men.
Andonis Nodin battles to accept his failures. The heavy burden nearly breaks him when he can't save a loved one from the grim reaper's grip and questions his desire for Chandra, the woman he blames for the death around him.
Nikias finds true love with Chandra in his arms, but is desperate to stop her from seeking revenge on a mission he knows is a one way trip.
Ortello knows for them to recapture the love they once felt for each other, he must be willing to let her go. But overcoming his obsession to make Chandra his and his alone isn't easy.
Will Chandra go through with the vengeance in her heart or give it up for love? Who is the powerful woman in her haunting visions and will those revealing apparitions crumble her world with the Nodin clan? Does Chandra find true love in the arms of the Nodin men or does her Phantom Desire forever own her heart?
Series Genre: Sci-Fi Erotic Romance, Ménage (MFMM/MFM), PNR, Fantasy, Futuristic, Suspense, Dystopian, Erotic, Post-Apocalyptic, Sci-Fi, Mystery
Themes with a light touch: Voyeurism, Spanking, BDSM, Anal, Psychic, Fae
---
Pick up PHANTOM DESIRE at e-retailers TODAY!
Ebook 
Print
*PLEASE NOTE: Print is offered but you won't see the updated Print Cover at some vendors.
---
Houston Haven's eBook Giveaway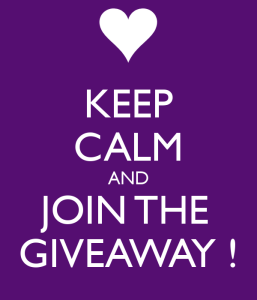 Click HERE to enter!
---
More About Houston
Houston Havens retired from a successful modeling career and an adventurous jet-set lifestyle to set the world on fire with her erotic romance books. A tenacious Irish lass, she strives to entertain with seductive stories created from her decadent imagination and traces of a provocative lifestyle she may or may not admit to.
Her interest in the paranormal, fascination with quantum science, passion with myths, and the lure of her mysterious Celtic Irish-Druid bloodlines are combined with generally unknown truths, strange facts, and questionable fiction. Her novels reflect a mix of the past, present, and future, with sexy blends of futuristic science fiction, paranormal fantasy, western romance, and always love everlasting. An author of six romances, a seven book erotic romance series, and numerous articles in literary magazines, she has two award winning blogs. Stop by for a visit and leave a comment at http://houstonhavens.com
CONNECT WITH HOUSTON AT:
Website * Blog * Twitter * Facebook * Newsletter signup * Amazon Author Page
Tsu * Google + * Tumblr * Booklikes * Goodreads * Pinterest * Youtube