The girl, the ghost, and the meaty man… how can one even BEGIN to choose?! But you won't have to be choosy today, sexy boos, because I'm choosing the next feature for you: a love triangle NOT to be missed!
Check out EXPOSED ECSTASY, the THIRD sizzling installment of Houston Havens' sultry sci-fi / paranormal erotica series, "Psychic Ménage"! And don't forget to enter the sweet free e-book giveaway below!
---
Exposed Ecstasy, Book 3
Words can never express the emotions needed to be heard by the heart.
Daughter of the Dirt Dweller's ruler; Tessla Reto attempts to escape the Underworld after the mysterious disappearance of her best friend. She knows her untimely death is also near if her father, Landen Reto discovers her part in forming the rebels to fight against him. The two men sent to help her get away are killed and she's rescued by a handsome stranger…or is she?
Faerydae returns to Earth in search of an inner peace his soul can't find after the death of his friend Chandra Lamar. Instead, he finds himself in an unplanned rescue of a woman that stirs everything he's fought a lifetime to deny. Can Faerydae stay focused on his goal to expose his past and true Fae bloodline, or will destiny play her hand?
Shomar's uncomplicated world is tossed asunder when his best friend, Faerydae, shows up with a stray puppy and a woman who steals the heart of his soul the moment he looks at her. Only to discover Faerydae and the woman claim they can't stand each other, yet his intuition tells him otherwise. Will Shomar be able to win the woman of his dreams or will Faerydae always have her heart?
Will Tessla find her freedom? Will Faerydae keep his, or will Shomar succeed in his plan to expose them to their hidden ecstasy?
Series Genre: Sci-Fi Erotic Romance, Ménage (MFMM/MFM), PNR, Fantasy, Futuristic, Suspense, Dystopian, Erotic, Post-Apocalyptic, Sci-Fi, Mystery
Themes with a light touch: Voyeurism, Spanking, BDSM, Anal, Psychic, Fae
---
Pick up EXPOSED ECSTASY at e-retailers TODAY!
eBook
Print
*PLEASE NOTE: Print is offered but you won't see the updated Print Cover at some vendors.
---
Houston Haven's eBook Giveaway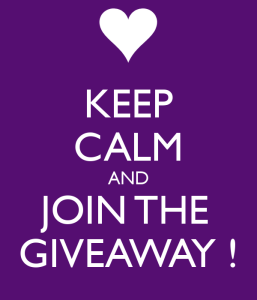 Click HERE to enter!
---
More About Houston
Houston Havens retired from a successful modeling career and an adventurous jet-set lifestyle to set the world on fire with her erotic romance books. A tenacious Irish lass, she strives to entertain with seductive stories created from her decadent imagination and traces of a provocative lifestyle she may or may not admit to.
Her interest in the paranormal, fascination with quantum science, passion with myths, and the lure of her mysterious Celtic Irish-Druid bloodlines are combined with generally unknown truths, strange facts, and questionable fiction. Her novels reflect a mix of the past, present, and future, with sexy blends of futuristic science fiction, paranormal fantasy, western romance, and always love everlasting. An author of six romances, a seven book erotic romance series, and numerous articles in literary magazines, she has two award winning blogs. Stop by for a visit and leave a comment at http://houstonhavens.com
CONNECT WITH HOUSTON AT:
Website * Blog * Twitter * Facebook * Newsletter signup * Amazon Author Page
Tsu * Google + * Tumblr * Booklikes * Goodreads * Pinterest * Youtube