If you're looking to become a more capable and handy person around the home, the kind that can make all kinds of repairs and even restyle it at your own whim, then DIY is a skill that's essential to learn. A lot of people learn DIY by taking on several small jobs, building up their knowledge piecemeal at a time. However, you can become even more competent and proactive by focusing your time on some hobbies that can not only help you style and fix your home as you please but get a lot more confident in getting hands-on with all manner of challenges.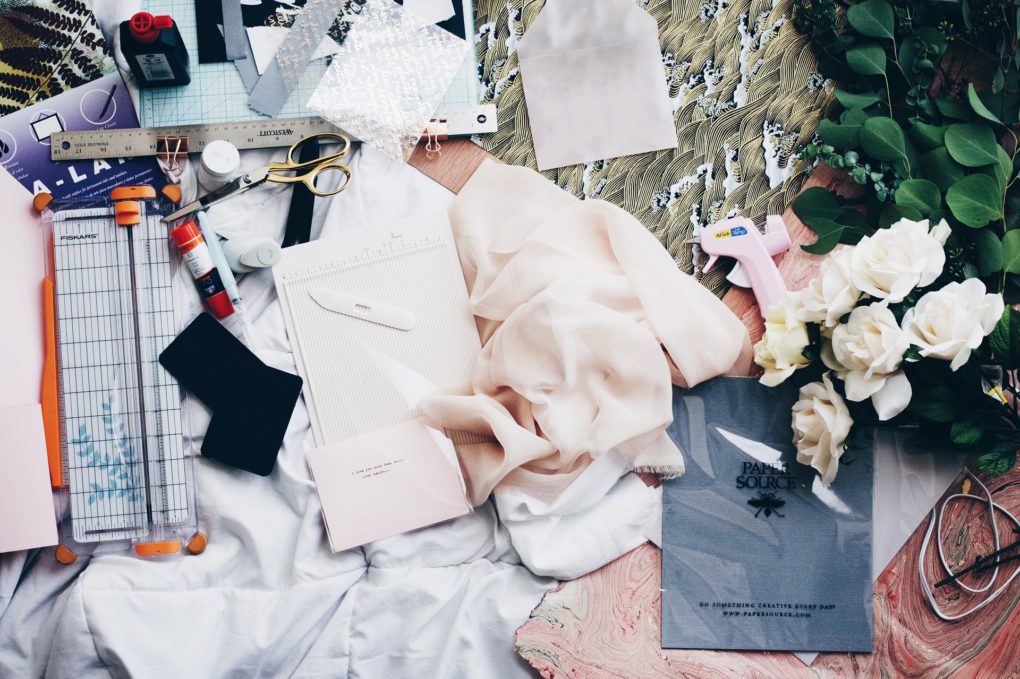 Crafting
The most basic place to start is with getting your hands on some simple crafts. From making wreaths for the front door to creating vignettes to serve as the focal point of a room, crafts are the simplest way to get used to using your hands and making your own additions to the home. What's more, they're all temporary, meaning it's easy to try again if you don't like the results at first. Most of them use materials that are incredibly easy to find as well and, as you get more experienced, you can attempt more and more complex crafts that can be complemented with the skills developed in the other hobbies mentioned here.
Handicraft
This is the term typically used to cover a range of fabric-based crafts, such as sewing, knitting, and crocheting. Sewing is typically the most practical when it comes to both home and clothing repair applications, but all of them have their benefits. For one, they're great for training hand-eye coordination, as well as developing observation skills, learning patterns of movement, and then applying them with your own hands. Starting with a beginner's sewing kit, you can easily start to learn the basics of sewing two fabrics together and, as time goes on, you can even learn to DIY your own bedsheets, your own curtains, and much more. Of course, with knitting, you can even create them from scratch.
Woodworking
The range of things that can be repaired with the right handicraft skills is high. However, the range of things that can be made, repaired, or altered with woodworking skills is nearly infinite. Even today, many household products and fixtures are made with wood. As such, you should start to look at the basic woodworking skills that you can learn to make you well equipped for all manner of repairs, improvements, and alterations. Chiseling, planing, cutting woods, and the like are all separate skills, but they come together to offer a practical understanding of wood, how to shape it, and how to make sure that all the wooden fixtures and furnishings in your home can stay stable and reliable for much longer than they might otherwise.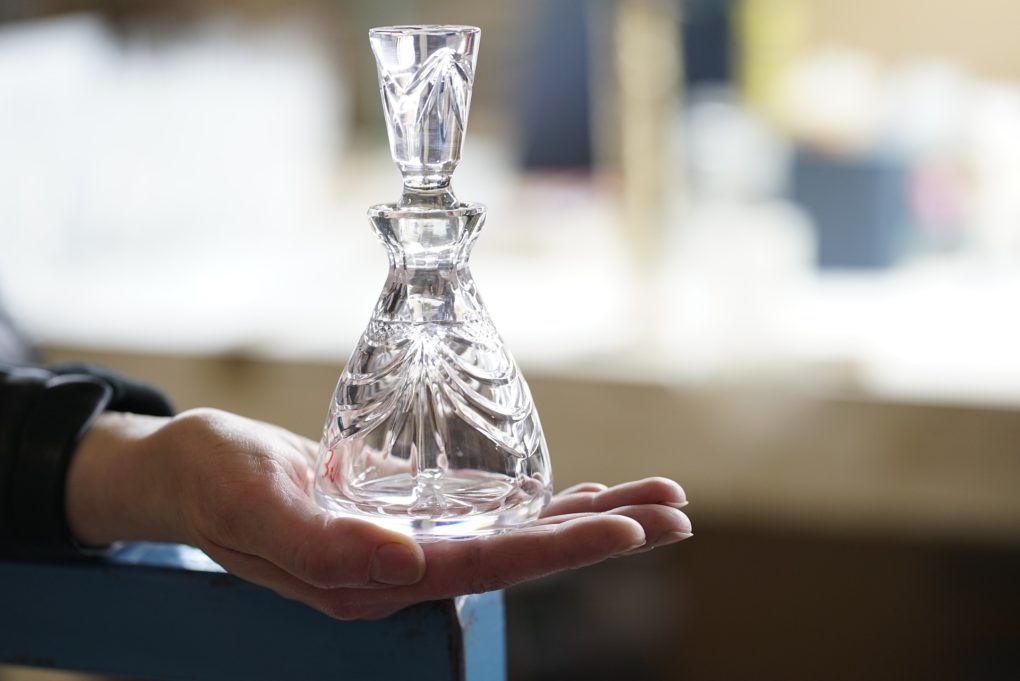 Glassworking
Though not a skill that is as widely learned as woodworking, glassworking helps you develop technical competency just as much and can be used in all manner of applications. Being able to install and fit your own glass panes is a challenging task, but there are many different decorate things that you can do, as well, especially if you know where to buy stained glass. There are plenty of different decorative items you can pursue with stained glass, such as mosaics, fused glassware, glass molds, and more. And stained glass is only one of the types of glassworking that you can take part in. Glass is always seen as a luxurious and glassy material to decorate with, so learning to do it yourself can help you inject a lot of your own style into the home.
Gardening
Though it might not be seen as much of a DIY pursuit as working with wood or with fabrics, taking care of the garden is still very much a skill that most homeowners should seek to develop at some point. According to eXp Realty experts, being able to maintain a simple schedule of maintenance, learning to weed, and care for grass in the most efficient ways and the like can all help make your exterior much easier to care for. However, if you want to push yourself, you can even get into landscaping projects, like creating raised beds, erecting retainer walls, and installing your own irrigation systems into your garden to shape it even more to your preferences.
Upcycling
Though not really an independent discipline all on its own, tending to rely on different creative processes, such as upholstering, painting, and some woodworking, learning to upcycle can be a great hobby to pursue. It helps you practice many of the above-mentioned skills, for one, but it also teaches you to get used to applying those skills in a practical manner, using existing furniture to create new and improved furniture. There are plenty of places to find upcycling projects that you can try, ranging in various difficulties. As you get more used to working with physical furniture rather than just raw materials, you can also get a lot more confident in making DIY fixes to the various furnishings and fixtures in your own home, as well.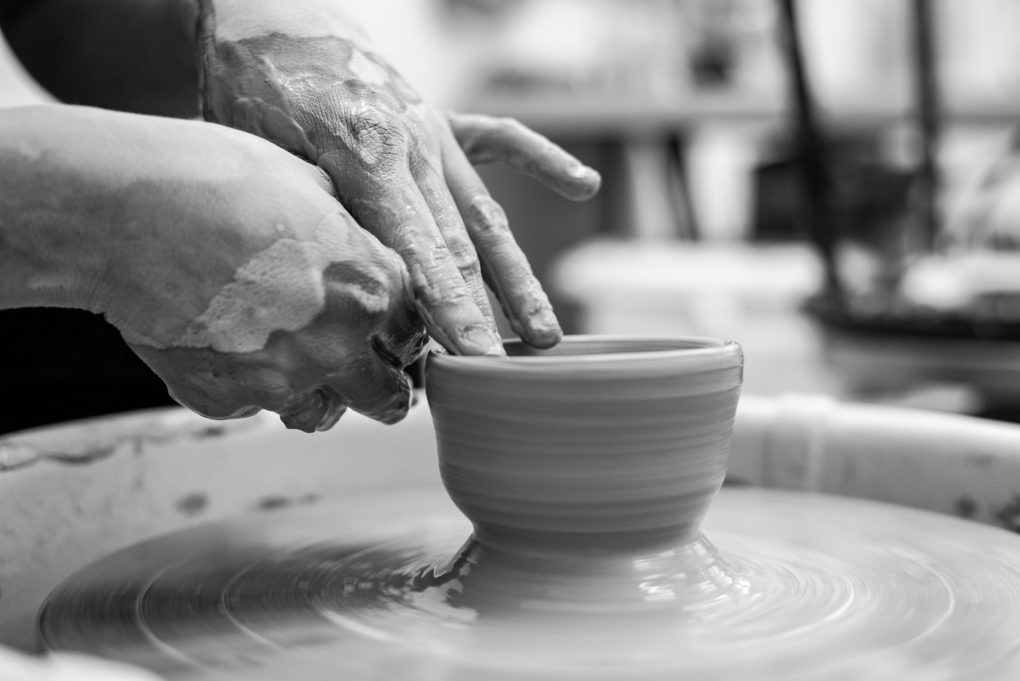 Pottery
Pottery might not be as practical a skill, on the face of it, like gardening or woodworking or upcycling. After all, few of us have too many items in the home made by way pottery. However, it can be a great way to get an understanding of how to make and repair ceramics (though repair is typically much more difficult.) What's more, pottery is a relaxing pursuit, one that doesn't require as much in the way of tools or vigorous movements as glass or woodworking. It's great for improving your motor skills and hand-eye coordination, like most crafts, but is also a very creative artform, as well. You can make and create pottery projects of all kinds with even a beginner's pottery wheel.
Learning the hobbies above won't make you a DIY dynamo overnight. They can, however, help you grow to be more competent, confident, and make it much easier to learn future DIY skills in the future.