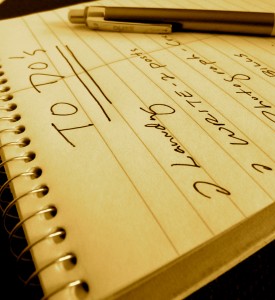 I love lists. Lists are amazing. They're easy to make, shareable, and editable. I've only been in Long Beach / Los Angeles County for about 2 weeks, but I'm already starting to sink my fangs into all the resources I can for aspiring screenwriters and producers.
I decided to keep a growing list of everything I find, so as I find more, I'll add them and share them here on my blog! In the meanwhile, enjoy and explore! I only hope that this will make *your* creative journey a little easier! 😉
Coffee-Tea Shops Where Writers Congregate / Just Plain Ole Great Places to Work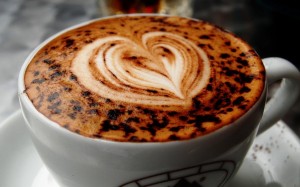 Writing can get lonely, so if you want a great environment to both get work done and commune with fellow writers, check out these spots below!
Great Writer's & Filmmaker's Groups to Join
Building a community is important for creatives in general, but especially if you're trying to break into the industry. I've done some footwork locating interesting meet ups around town that you might want to check out.
Okay so granted, I've only just joined these groups, so they are still "under review" in terms of being places to build community. As I said, this list is ever-growing and ever-changing, so stay tuned!
Los Angeles Film and TV Meetup Group
Beyond Baroque Screenwriter's Workshop
The Original Los Angeles Writers Group
Great Orgs and Conferences (for volunteer work)!
Why volunteer? Because there are so many benefits to it, not only for giving back, but also for networking, gaining invaluable knowledge, and getting into expensive conferences for free! Every conference, pitch fest, video game convention, and more needs volunteers, so don't miss the opportunity to start your career growth!
Writer's Guild of America, West
Trust me, MANY more are coming, no worries, lol!
Awesome Books to Read, E-courses to Take, and Blogs to Follow!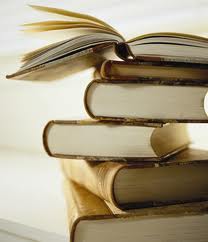 And of course, some self-teaching is always great. When you've got some quiet time, or when you're traveling, or when you're burnt out on writing and producing 24-7, check out these books and resources. They'll help you hone your skills, develop important aspects of your creative portfolio, and will give you some great insight from industry pros who've already been where you want to go!
Hollywood Game Plan by Carole Kirschner
This book is a creative's manna. Breaking into Hollywood has suddenly become so much more probable… READ THIS BOOK, YOU FOOL!
Good in a Room by Stephanie Palmer
This book is absolutely essential for you to up your game on pitching, self-presentation, and selling your ideas in Hollywood. Writer's don't only need to write well, but they also need to sell well!
Pitching Essentials E-Course by Stephanie Palmer
AMAZING e-course for developing a kick-ass pitch for your projects! Sign up, get the course… and understand what it means to be a pitching god.
Write. Publish. Repeat. by Sean Platt and Johnny B Truant
For indie writers and publishers who want to make a living doing what they love most, take it from the guys who are already doing it! Killer advice at a killer price. (Also great for screenwriters, as the principles carry over!)
How to Market a Book by Joanna Penn
One of the baddest chicks in the indie writing publishing game, Joanna Penn has created a massively successful indie publishing business off of her fiction and her non-fiction. She KNOWS how to market a book and has been in the trenches. Learn from a pro! And while we're at it check out
The Creative Penn
Joanna wows us with her deep well of resources on indie publishing, marketing, and writing. She has an amazing podcast as well as some meaty articles on how to leverage your creative rights, be a great creative entrepreneur, and grow your personal creative business! DEFINITELY check her out!
Breakfast with Sharks
Michael Lent gives you the business in his candid rendering of Hollywood and screenwriting as an industry. He leads you through how feature film writing, selling, and buying work, what to expect, and how to maximize your chances of success as an aspiring screenwriter! Not to be missed!
The TV Writer's Workbook
Ellen Sandler is an Emmy award-winning tv sitcom writer who knows how to write a damned good tv episode. She's worked on Everybody Loves Raymond and Coach, so let her work on your tv writing skills! From tips on breaking down and analyzing tv episodes to tools to building your own pilot, Sandler ensures you won't be disappointed.
And of course… more coming soon! If you have anything to add, I'd love your input! Please share! In the meantime…
Keep it indie,
<3 Colby