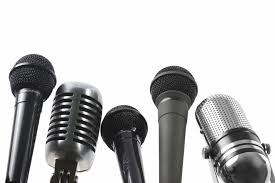 So as the blog portion of my site begins to transition to include and present WAY more authors in the sci-fi, fantasy, horror, paranormal, and slipstream (hybrid) genres, I find myself requesting lots of authors' information.
Ebook covers, release dates, author bios, author pics, book trailer links, and more are just a few ways that I like to hype authors and their works on my blog, and I LOVE to rep them with as much style and flair as I can.
I find, though, that many authors have to scramble to compile the needed materials on such short notice, or they simply don't know what to include!
So as a helpful intro for you, my dear fantasy fan (and as a time saver for me), I just wanted to post a little information on exactly what you should have prepared in case a blogger like myself wants to rep you on their web space.
The Coveted Media Kit
In short, what you need is an Author Media Kit. Or as I like to call it sometimes, the Author Press & Media Kit (because there are so many different materials in it)!
Still when I request the media kit, I get innocent sideways glances, like "HUH?" Lol! So here's some info to help you put together your own media kit!
Full disclosure, these are notes I took during a free webinar that I attended: The Indie Author's Guide to Creating a Killer Media Kit with Joan Stewart. Now that the webinar is finished, I felt okay posting the notes I took.
I LOVED the webinar and Joan's expertise is a great launch point for building an Author Press & Media Kit that will rock any journalist's (or blogger's) socks off!
So let's get started!
What is a Press & Media Kit, and Why Do We Need One?
A press & media kit is a package of promotional material used to brief people about who you are, what your company is, what your company represents, the books / products / services you offer, and more.
If you want to contact media outlets and journalists and have them hype your books, a press & media kit is a great tool to have under your belt. It provides pre-packaged information to media outlets that makes advertising you and your work worlds easier!
Who Cares about Your Press & Media Kit?: The 7 Major Audiences
1. Journalists: reporters, editors, broadcasters, freelances, media folks, and anyone with media connections who can advertise your book. Developing relationships with freelancing journalists is key!
2. Bloggers: whose lives revolve around books, reading books, reviewing books, and advertising books
3. Book Reviewers: essential for giving your book social proof and for pushing your book higher in the ranks on book retailer sites
4. Retailers: places that sell books like Amazon, Kobo, Walmart, Barnes & Noble / Nook Press, and most likely, independent book stores who might want to advertise your books or organize book signings
5. Individual Buyers: anyone who buys your book and wants to talk about it / advertise it
6. Event Planners: for those of you who do public speaking, panels, book signings, events, trade shows, etc you want to give your press & media kit to the event organizers in case they want to use it
7. Anyone who wants to promote you or your book: blogger, podcasters, join venture promoters, etc
Your #1 goal (for your media kit) is to make others' jobs easy!
What a Media Kit IS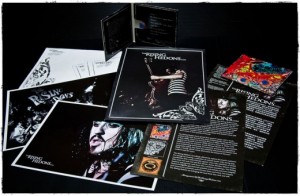 1. Branded, hype free marketing materials. No shouting "BUY MY BOOK" from the mountain top. You are informing the public that your product or services are available, not hyping them.
2. Collateral material for journalists
3.  OFFERED. You must OFFER the media kit after pitching who you are and what you do to a blogger, editor, or producer. And only send it if they want it. DO NOT send media kits unsolicited!
8 Important Things to Include in Your Press & Media Kit
1. Author Bios, Speaker Introduction, and Fun Facts.
You should have several bios and they should be written like a news story! Don't just inform, have fun! Have the bio in different lengths as well.
Author bio lengths that you should have available include:
2-line bio of 140 characters;
You should also write a Speaker Introduction for yourself (250-300 words)

A speaker introduction is a nice way to make your introducer's job easier.
Write it in third person, and write it in an interesting and engaging way. Have fun with it!
At the same time, be aware of your audience! Are you presenting at a business conference, where you need to put on a more professional demeanor? Or are you at a comic convention where you can be a bit more off-the-cuff and laid back? Write your speaker intro accordingly.
Think about the points about yourself, your presentation, work, product, or service that are the most interesting and the most relevant to your audience and to the panel topic
For a great example of a speaker's intro, check out this link: Writing a Speaker Introduction
You should also write a "5 Fun Facts You Didn't Know About Me" blurb
2. A Press Release
A press release is a concise document giving engaging details on a new book, product, or service that you offer as an author. A press release typically contains:
A "Headline" of up to 20 words, describing the event or product you're advertising,
A one-line "Subhead", giving a bit more info on the topic or book being announced,
A "Dateline", which is the city, state, and date in which you are writing,
The "Pitch", which is the meat of the press release. It's the paragraph that advertises the most interesting and compelling aspects of your book, product, or service. Here's some helpful info about how to write the "Pitch":

For fiction author press releases, you can:

Write about the key character in your novel
Write about an interesting theme or world fact your book is based on (i.e. if you write about ghosts, include some fun real world stuff about ghosts conspiracies or something; if you write psychological thriller, talk about the specific psychological theme & info that inspired the book)
Write about the emotional angle (why you wrote the book)
Write about the target audience for the book
For non fiction author press releases, you can think about:

What is the problem out there that your book is the solution to? How does your book actually address the problem? (Maybe give a sneak peek of a solution you wrote about.)
Explain who your target audience is for your book. Have a very specific target audience!
Whether you're a fiction or non-fiction author, include a GOOD "Author Quote" written in the third person.
In the "Pitch", you also want to include:
An "About the Author" section at the end of the press release,
An "About the Book" section; telling people how to get review copies and media interviews; contact info (email address & telephone number)
DON'T FORGET TO INCLUDE THREE HASHTAGS (###) AT THE END OF YOUR PRESS RELEASE!
Your press release shouldn't be any longer than a page
You should have a separate press release for each book, series, or intellectual property that you produce!!!
For a great example of a press release, check out this link: Press Release Template
Continuing on with the 8 Things You Want to Include in your Press & Media Kit, you'll need:
3. A Book Synopsis / Blurb. 
This is the most important info about your book on one sheet.
Make sure your blurb is in 4 different lengths (2-line, short, medium, and long)
Make it compelling and irresistible; offer 5 points of interest in your synopsis
Include all of the book details and purchase info
4. Sample Chapter.
Pretty much speaks for itself!
Include the most interesting part from your book that'll suck readers right in.
Also, include the cover image, the title, the entire sample chapter, the table of contents, a link to Amazon reviews, and the "where to buy links"
5. Sample Interview Questions
ALWAYS have an author's FAQ or pre-written questions for a journalist to ask you. Even better is to have both the questions AND the answers prepared, so that folks can just cut and paste.
6. Book Review Excerpts 
Include the best of the best of your reviews so that folks can just copy and paste them on your behalf. Remember, reviews provide social proof that your book is worth reading or that your service / product is worth purchasing.
7. Contact Information Sheet
If readers or audiences want to contact you, get your book, invite you to speak, they need to know where to find you! So don't forget to include:
Your email, social media links, websites
For online publicity, only include your address and phone number if absolutely necessary. Be VERY careful with this.
8. Professional Photos of You, the Book Cover, and the Company Logo
Photos give you a face as an author. They also splash posts and press with some color amidst chunks of text.
You should have author photos, an e-book cover, and a company logo (if applicable) on hand
High resolution and low resolution photos are both necessary
Other Little Things You Can Work on for Your Press & Media Kit
1. Sample Book Review Request (for when your requesting book reviews from bloggers)
2. Cover Letter to Bookstores (for when you're trying to get stores to stock your book)
3. Sell Sheet for Live Events (a one-page flyer avertisement for your book; can double as an order form)
4. Sell Sheet for National Sales
Tips to Perfecting Your Media Kit
1. Read over your media kit and REWRITE and PERFECT IT
2. Get a professional look for your media kit by looking into a graphic artist who might be able to help you create a look for your kit
Examples of Amazing Press & Media Kits!
1. http://michaelhyatt.com/platform/media#promotioninfo
2. http://www.thecreativepenn.com/about/
More Information and Cool Stuff from Joan!
Some more information from Joan Stewart (and Joel Friedlander) that elaborates on her points:
Quick and Easy Media Kit Templates for Indie Authors
Will Your Media Kit Disappoint Your 7 Audiences?
In any case, this is a lot of material to prepare, so take your time and make sure it's top quality. Whatever you do, make sure you include your press & media kit on your website both in inline format and as compiled, downloadable attachments in PDF and Word form.
As a blogger, I'm telling you… when you're able to send a PDF of your media kit, it makes our jobs much easier, much more enjoyable, and allows us to represent you and your work the way you deserve!
So what about you? Is there anything that you include in your media kit that you've found invaluable? Let me know in the comments below! 😉
Hope you found this helpful, and as always…
Keep it indie,
<3 Colby