Happy October, everyone!
God, I LOVE autumn. Not only does it signal the final stretch of the year, but it's really my favorite time of the year.
The crisp weather, the vibrant earthy colors of the changing leaves, the turns of the seasons, nature's heralding the beginning of the holidays… LOVE IT!
But the best part?
OCTOBER marks the beginning of Colby's Cove yearly HORROR HOP! Woot! This entire month, I'll be featuring authors writing in the horror and paranormal fiction genres.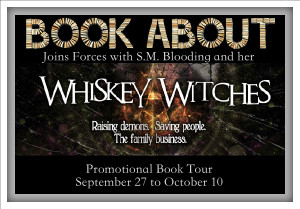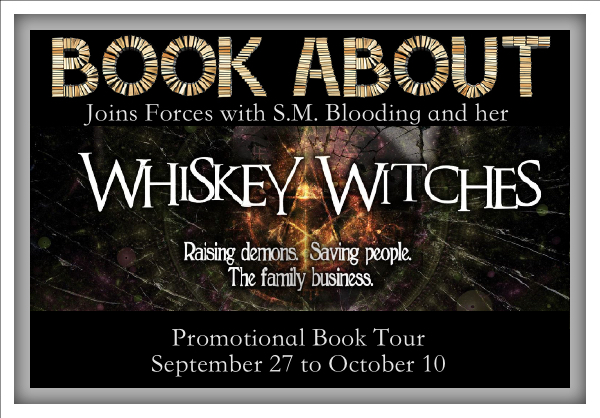 And kicking off our month of horror is the awesome and kick-ass SM Blooding, with her Whiskey Witches series!
I'll give you an overview of the entire series, but then each day, I'll feature a SWEET feature for each individual episode!
Witches, serial killers, demon summoning, and a magickless, underdog witch detective tasked with saving the world from certain doom.
I just CAN'T even wait!
Both courtesy of myself and Book About Blog Tours, for the entire week (Monday, October 5 – Friday October 9) I'll be shining some sweet spotlights on Bloodings work, her thoughts on the practice of witchcraft, and rocking her AWESOME giveaway!! Check out her kick ass titles here, and stay tuned for even MORE!
Whiskey Witches, Complete Season 1
Detective Paige Whiskey comes from a long line of witches. They may not all be the most powerful, but they are outspoken and supportive of their community. She alone has no gifts. She can't summon fire, can't read minds. She knows the arcane. She's studied it.
That, along with her connection to the Whiskey Witches, lands her some pretty strange cases.
Like the sacrificial murders of St. Francisville, Louisiana. There's a killer on the loose, choosing people in a vain attempt to raise a demon. Not just any demon, though. A man born long ago, made a demon in order to protect the Gate to Hell.
Together with demon hunter, Dexx Colt, her kitchen-witch grandmother, and her paranormal investigator brother-in-law, they unravel a conspiracy far bigger than a few simple murders, and re-discover Paige's gift.
She's a demon summoner and she's key to the killer's plan.
Buy Whiskey Witches NOW on Amazon! Click on any of the images below!

Total # of Episodes: 1-5
Genre: Dark Paranormal Thriller
Publisher: Whistling Book Press
Date of Publication: December 19, 2014
Cover Artist: Frankie's Mind Design
Buy the "Whiskey Witches" Full First Season!
Buy Whiskey Witches, Season 1, Individual Episodes 1-4!
Checkout the AWESOME GIVEAWAY and get some FREE CASH FOR AMAZON!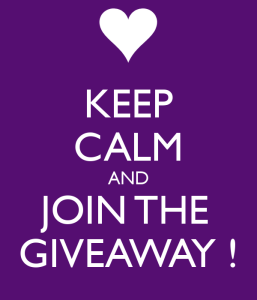 Click HERE to enter and
WIN a $25 Amazon Gift Card!
More about S.M. Blooding
S.M. Blooding lives in Colorado with her pet rock, Rockie, and her two birds, Jack and Moose. She's currently up to her to ears in yarn and crochet projects as she's just discovered one in seventy-five stitches that she didn't know. Oh, the horror.
Her real name is Stephanie Marie (aka SM), but only family and coworkers call her that, usually when they're screaming at her. Friends call her Frankie.
Frankie challenges the world around her. She served in the military as one of the first female tactical air traffic controllers, worked at a coal mine, and shot herself through school to become a CAD (computer aided drafter) operator. She's worked as a stenographer, a lab technician for a scientist attached with NOAA, and traveled with the Renaissance Festival. She's survived hurricanes in a tent, and ditches in winter. She's sometimes crass, often crude, and almost always blunt.
She's dated vampires, werewolves, sorcerers, weapons smugglers and US Government assassins. Yes. She has stories.
She loves to take the real world, find a singular line of truth, and wrap a complex fiction of reality around it. She's incredibly excited to share her world with you, and there's a wide selection to choose from.
She's also an investigator with a local paranormal investigation group, Colorado Paranormal Rescue!