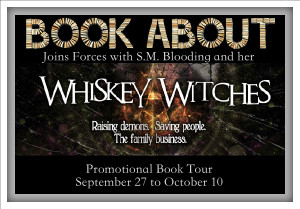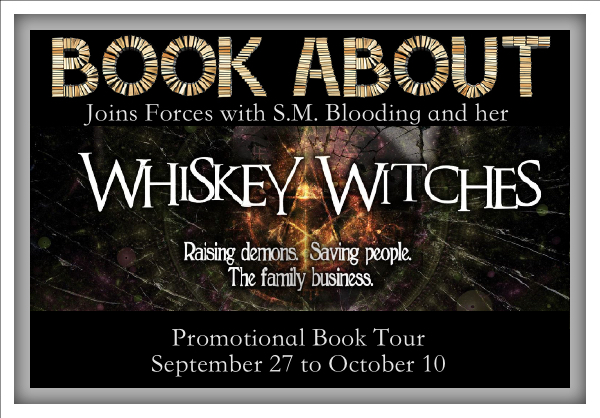 Hello, my Fantasy Fiends!
I hope you've been enjoying the sneak previews of S.M. Blooding's urban fantasy and paranormal thriller works! I know I definitely have!
(And don't forget to enter the sexy giveaway, where you have a chance to win a $25 gift card from Amazon!)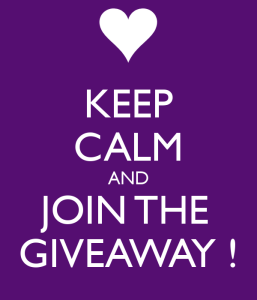 As this week's features come to a close, I've asked S.M. Blooding to share a very special guest post with us. As you can see, she lives my dream life (dating vampires, werewolves, and assassins? Oh, MY!), but she also practices witchcraft herself as a Wicca.
She gives you a first-hand look at what it's like to be a witch, and she also debunks some pervasive myths about the craft as well. Keep reading to get an inside look at The Inner Workings of the craft; you'll see it's as much about performing magic on the inside as much as it is about magic on the outside.  🙂
The Inner Workings of Living Witchcraft, by S.M. Blooding
What Wicca Is… and Isn't
Witchcraft, at least most of it that I do, is just everyday, benign stuff. I keep the scents in my home "grounding" scents like sandlewood, Jupiter, jasmine, etc. I hang brooms over my doors. I set wards around my home. I read tarot . . . when I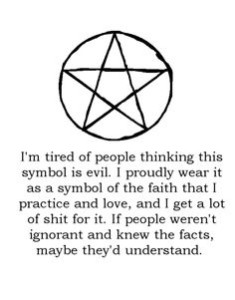 remember, or when the cards are screaming at me. I make mojo bags. I do keep voodoo dolls and name them.
But *shrug* I don't have my tarot deck memorized. When I cast, wind doesn't whip around the apartment. I can't call a flame onto the candle wick. I can't boil water with my thoughts.
Wicca and witchcraft, for me, is more about finding the balance in life. When I cast, it has less to do with the herbs and the elements and the colors and the materials, and a lot more to do with what's in my heart and what my mind's mouth is saying.
The materials you gather are to assist you in gathering your intent, cementing it into place so that when you do cast your spell, there's not flip-flopping around. Your will is strong, it's focused with clear intent, and, even if you're not being one hundred percent nice, you're at the very least being honest.
Wicca, The All Mother, and Dark Times
I have a direct connection to what I call the All Mother. She's not always nice. A lot of people ask me why I would choose a deity who isn't nice. It's because I don't need her to be nice to me. When I seek her out, it's because I need to grow, I need to learn. The All Mother doesn't pull any punches.
Like the time I turned my oldest daughter's sperm donor into a toad. The idea was to show the world and all womankind what a toad he was. I proclaimed I was helping the world. I was saving women's hearts all over. And that's what I told the All Mother when I cast the spell.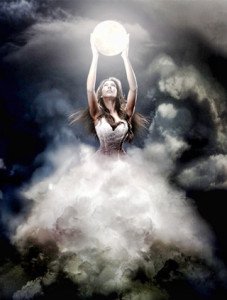 She saw right through me. She heard the tears, felt the anger, and knew I was casting the spell out of revenge.
Instead of being nice and letting the spell go, she slapped me in the face, pulled my head out of my butt, and sent the spell back on me threefold.
It was a really rough year, and I discovered I wasn't nearly as awesome as I'd thought. I had some growing up to do myself.
The All Mother knows me intimately as well. She knows all my darkest secrets. She also knows that the good I do is from the heart.
Most of the time, though, She just doesn't care. She's got a lot of things going on, and the only thing she needs me to do is to remain responsible for my own life. She'll help if I ask. If I lie to her about my intent, she'll give me what I need, not what I want.
Making Life Magickal
My best spells don't have a chant. They're an open conversation with the All Mother. We have an open dialogue and She helps me guide my will where it's needed, and where I can best apply it.
Most "magick" is done by the sweat of hard work. A spell mostly sets the will so you are empowered to make yourself conquer whatever task. Those are the best spells, anyway.
So, the inner workings of Wicca and witchcraft? That's it for me. I love it.
Don't forget to check out "Whiskey Witches", on Amazon NOW!
More About S.M. Blooding
S.M. Blooding lives in Colorado with her pet rock, Rockie, and her two birds, Jack and Moose. She's currently up to her to ears in yarn and crochet projects as she's just discovered one in seventy-five stitches that she didn't know. Oh, the horror.
Her real name is Stephanie Marie (aka SM), but only family and coworkers call her that, usually when they're screaming at her. Friends call her Frankie.
Frankie challenges the world around her. She served in the military as one of the first female tactical air traffic controllers, worked at a coal mine, and shot herself through school to become a CAD (computer aided drafter) operator. She's worked as a stenographer, a lab technician for a scientist attached with NOAA, and traveled with the Renaissance Festival. She's survived hurricanes in a tent, and ditches in winter. She's sometimes crass, often crude, and almost always blunt.
She's dated vampires, werewolves, sorcerers, weapons smugglers and US Government assassins. Yes. She has stories.
She loves to take the real world, find a singular line of truth, and wrap a complex fiction of reality around it. She's incredibly excited to share her world with you, and there's a wide selection to choose from.
She's also an investigator with a local paranormal investigation group, Colorado Paranormal Rescue!
Website I Twitter I Facebook I Pinterest