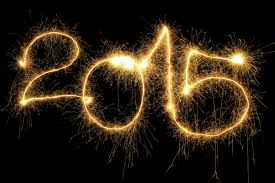 Heeere's the round up, buddy!
I have to say: 2015 was really challenging. It was filled with lots of upheaval, uncertainty, and lots of personal life drama and sadness. All of this pretty much ended with me being a physically single mom from August 2015 and on (b/c the little boo's dad had to leave for work), living in New York with my family and not in sunny L.A. as I'd hoped, and just plain spiritual brokenness, lol.
And still? I rocked the FUCK out of this year creatively. Yeah, buddy. And I feel hella good about it. Even though I didn't write nearly as many novels as I'd planned, I still wrote a hell of a lot of fiction and non-fiction, kept up my blogging, explored and pursued different professional / creative opportunities, established some AWESOME new income pathways, stayed educated, AND achieved a lot of personal and creative success!
And I did it all while raising a beautiful, life-giving toddler. So yeah, props! And here, without further ado, here's the round up (followed by some more in depth details)!
---
Creative Achievements for 2015: The Quick Round Up!
30 finished video game missions, quests, dialog scripts, and samples
1 massive video game portfolio of over 100 pages long
2 computer games / programs designed
22 new IP ideas added to Rebel Ragdoll, LLC's creative development slate
1 new business and brand FOUNDED (Say hi to The Bohemian Badass

!

)
80+ different IP, course, and content ideas for The Bohemian Badass
2 indie video game studios worked for (Miffed Kitty, TerrorWeed!)
3 indie video game studio applied for (Batavian, Bungie, Choice of Games)

3 ebook rebrands

2 audiobook rebrands and releases

1 new novel draft completed (the 0 draft of The Iron Maiden)

7 recreational books read

42 new blog posts written and published
2 scholarships acquired
4 fellowship, contest, opportunity, and program applications submitted
1 4.0 GPA semester in a new academic program completed
1 business plan completed
20+ creative entrepreneurship training seminars completed
1 script synopsis completed and pitched to a Hollywood producer
1 new credit to add to IMDB (for game writing at Miffed Kitty)
1 Hollywood internship wrapped
1 30th birthday
1 big 1st birthday
1 incredibly happy, healthy, awesome toddler (who is now walking!)
Yeah. Awesome, yo! Now here are the dirty dirty details! 😉
Creative Achievements for 2015: The Dirty Details!
Creative Achievement & Professional Development
This section details the creative training I finished, my quantifiable achievements, impactful experiences, and my professional development that sharpen my skills and acumen as a creative entrepreneur.
1. Finally broke into video game writing!!
Yes, and I do mean "broke in" as in "writing for compensation"! (Not for Assassin's Creed, though, lol. Maybe next time! 😉 )
This is particularly exciting because it means that I've moved from being a baby novelist to being a baby novelist and a baby game writer! That completes two out of the three vertices of my ultimate writer trilogy!
I have to say, this was an unexpected turn of events, started by a simple job posting on the IGDA Writer's Special Interest Group. I applied for a paid writing position at Batavian Studios, and as a game writer with no experience, I was one of the last two applicants the studio was deciding between!
Ultimately, Batavian chose to go with the other writer, but this experience gave me complete confidence to try my hand at game writing, which is something I've always wanted to do.
And it completely opened up my world. Keep reading (especially through the "Creative Products" section) to see how! 😉
2. Scored a writing position on the Fallout: Lonestar game!!
INCREDIBLE. And I've started working on two primary missions for a main supporting character in the game!
It has been SO MUCH fun. Just, ALL the fun, and I can't wait to continue my work in 2016! It gives me a chance to apply my writing skills to an awesome and very well-known AAA gaming franchise, and I can't wait!
Note: NO, I am not working for Bethesda (the actual house that makes the official Fallout games). "Fallout: Lonestar" is a fan-built total conversion mod being developed by TerrorWeed! Games, an indie studio. This is a volunteer project that I had to apply for, but Lonestar is a fully-fleshed out standalone game for the Fallout series! And I'm super excited to finish up my role with them this 2016!
3. Got "Ghosts of Koa" featured on the Writership Podcast!
Which was pretty awesome! Check it out HERE! 
The Writership Podcast is an online radio show focused on helping indie authors master self-editing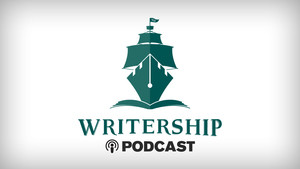 skills. Each week they feature a different author, read through the first 5-10 pages of that author's manuscript, and provide editorial feedback on the work. They give some AWESOME insights and professional editing advice, so make sure to subscribe to their podcast when you get a chance!
In any case, check out Leslie and Alyssa's reactions and editorial review of my novel, GHOSTS OF KOA. GOK got some super positive feedback, but apparently, they needed to "take refreshment" before diving in. 😉
4. Honed my written pitching skills!
I pitched three game concepts to a game development house AND I pitched a contained thriller synopsis to a film producer that almost got bought!
The game pitches: I discovered that Choice of Games was openly looking for writers, and so I pitched three sample concepts to them. They wanted to see a fully-fleshed out pitch for one of them, so I ended up writing a pitch called "Choice of Covens". Since then, I've honestly been waffling on my decision to send it in, not only because I'd like to make room for my novels in 2016, but also, I fell in love with the concept as I was writing it, and kinda sorta want to keep it to myself! We'll see what happens towards the end of 2016, lol.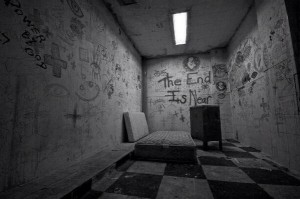 The contained thriller film pitch: Through the Scriptwriter's Network, members (myself included) got a coveted opportunity to pitch a thriller concept to a producer who was looking to pay a writer a substantial amount of cash for a written script. Even though I didn't have a finished script, I did have a sci-fi thriller concept that I was (and still am) developing into a novel series. So I wrote a synopsis and submitted it. While my didn't get selected, the producer and his team were, apparently, really lured in by many of the concepts and had a hard time rejecting my synopsis, which was super inspiring for me. In any case, the concept is called ASYLUM and the trilogy is slated for release in late 2016!
5. Applied to MULTIPLE creative opportunities.
If I'm going to call myself a professional writer, I need to act like a professional. For me, a part of that is to pursue opportunities, which I definitely did! I applied to a bunch of different programs and places, including Choice of Games, TerrorWeed! Games, Bungie, ABC/Disney's Creative Talent Development program, Miffed Kitty, Batavian Studios, Project Involve's Sony Executive Program, the Book Pipeline Contest, and more!
Mind, I definitely don't believe that you need to pursue external opportunities or seek external validation in order to call yourself a professional writer! But for me, it's an important mental and creative step to put myself on the level of the "big boys" and see how I measure up and what I can do better. Because I can ALWAYS do better. The worst that can happen? I learn some valuable lessons and writing tips and gain confidence. The best that can happen? One of the big boys says, "Wow! Where did she come from? Let's get her on our team!"
Everybody wins. 😉
6. Finished a successful (4.0 GPA!) first semester in school in a NEW, career-centered double-major: Radio & TV Broadcasting and Computer Science
YES! Even after getting my M.S. degree in Sociology in 2013, I still craved more professional development and growth. I couldn't really achieve that in 2014 as I needed to focus on both settling into Cali, establishing residency, exploring my creative career options, and becoming a mom (scary!).
But now that I have a better handle on things, I decided it was time to get back into the grind.
So this year, I enrolled in a part-time academic program at Long Beach City College that would allow me to explore new waters and facilitate a more structured introduction to my new career path.
My two majors are Radio & TV Broadcasting and Computer Science, where I'll gain skills that are impactful, marketable, and contribute greatly to my success as a creative entrepreneur!
I'll also be taking relevant classes in Art, Design, Graphic Design, Administration of Justice, and others that I'm interested in, because SCHOOLROCKS.
7. Got TWO scholarships for my new academic degree! 
After a super successful semester at LBCC, the Board of Governors in California granted me TWO scholarships for my study at LBCC!
I got one for Fall 2015 and one for the Spring of 2016. While I was forced to drop my classes in the fall (couldn't do it while being a full-time SAHM), I WILL be enrolled for the Spring semester, albeit with a much lighter load.
Either way, I'm super happy that someone out there believed in me enough to take a chance and give me that awesome scholarship. I WILL ramp it up for the spring semester, better believe!
8. Completed 30+ online courses, master classes, and seminars for authors and creative entrepreneurs
I've completed SO MANY masterclasses, email courses, free online courses, starter courses, and trainings that it's RIDICULOUS! I have mentally burned through info product after info product… and it is GLORIOUS. All in the name of ninja-training myself to be the best creative I can be.
I can't stress how important this ninja-training is to my personal and professional foundation. They've been so life changing, and I will definitely continue these trainings in 2016.
As an important, soap-boxy side note: Taking courses and investing in oneself as an author, business owner, brand owner, and creative entrepreneur is really  important if you want to achieve success and make a living from your art.
Having mentors, reading books, and learning new skills through online classes keeps you in the know, keeps your skills sharp, and also helps you to build your networks. Writing and creating can often be a very lonely endeavor (unless you develop games or films), and it's important to find that network of people who "get" you, understand your struggles, and with whom you can solve common points of pain.
So I highly recommend that you get involved with some trainings yourself and see how it transforms your world!!
9. Finished a business plan for "Writers' Strike", my (future) Los Angeles-based writer's bistro & coffeehouse.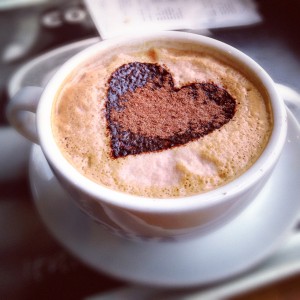 I know. You're looking at this and going, "What the hell, ANOTHER project?!" Well, not so much. Opening a writer's bistro is something I definitely would LOVE to do in about 10 years, but it's not something I planned on working on at the moment.
Still, in my LBCC business class, I was required to work on this idea (as a part of my grade), so I ran with it to the MAX. It was a great opportunity to flesh out my plan for my bistro.
While I'll be filing this in the "check this out again in 10 years" folder, the skills I gained from completing the plan are definitely invaluable and applicable to the current businesses that I want to be successful.
10. Finished my professional tenure at the Scriptwriters' Network (SWN).

This was an unexpected and unwelcome change, but one that had to be made. At the time, personal circumstances at home were shifting dramatically and were forcing me to take on
much more responsibility with my daughter. So I had to start cutting things out in exchange for paid opportunities. :-/
I was really upset about leaving the Scriptwriters Network, but I'm so happy and thankful that I was given such an amazing opportunity to work with SWN and its awesome leadership. I learned SO much about the craft and business of scriptwriting, and I hope to return someday.
But for now, I'll definitely be rooting and waving my flag for them!
11. Continued to update and revamp my website, with ANOTHER, more major revamp coming for 2016.
Revamping and honing one's brand identity is always a necessity. All throughout 2015, I continued making improvements to my website and continued to figure out and solidify my brand.
And again, as of 2016, I'll be doing a TOTAL re-haul of my author brand!
I've finally figured out what kind of experience I want to create for my readers and for lovers of sci-fi and fantasy! I also wanted to create a distinct separation between my author brand and my creative entrepreneurial / f'Empire brand.
So Colby's Cove as a website and as a name will be changing to better suit the needs of SFF-H readers and lovers of folklore. Meanwhile, I'm migrating all my "writer / creative business brand" stuff to The Bohemian Badass.
12. Officially started an "anti-resumé"!
I got so inspired last year by an article I read in 2013 on a blog written and curated by the lovely Monica Byrne. It's called "My Anti-Resumé", and I highly suggest ALL creative people read it.
She says that of all the times she's submitted her work, she's only met with success 3% of the time. But that 3% of success was completely worth that 97% of failure. She also actively keeps track of all her failures just so that she can keep perspective when things get rough.
WOW.
That article continues to sustain me as a creative who seeks to make her living off her own art. It's a shining beacon of inspiration because it tells me (and all of us) to KEEP GOING NO MATTER WHAT. Rejection is an expectation, and success will come, but only if we keep at it.
So I decided to do the same thing, and start my OWN anti-resumé. I'll post it for public viewing in 2016!
13. Worked for a couple people and then QUIT.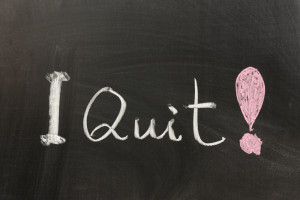 If you're wondering why I consider this a professional and creative achievement, then listen up.
No, there is nothing wrong with working for other people.
Yes, at times working for others IS necessary, especially when you are raising a child and need to be a provider.
But no, I don't do well working for other people in an "employer-employee" situation. It creates a subordinate relationship that I'm really not used to, coming from an academic environment where professors are actually my "colleagues" rather than my "lords".
This isn't to say that I can't take direction. But I'm intrinsically uncomfortable with my life depending on a boss' goodwill and on-time payment. Also, working for others, especially to push projects that have NOTHING to do with writing or creative entrepreneurship? Doesn't work for me. In fact, it makes me ill, lol.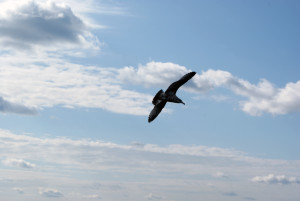 So I opted for creative freedom. I opted for an independent income. I opted for a more flexible lifestyle wherein I can be an ever-present mother to my daughter, attend her events, tend to her in sickness and in health, and more. And I opted for putting my own physical, creative, mental, and emotional health FIRST such that I am the arbiter of my own destiny.
I'm so grateful for the opportunities that I have received, though. These jobs provided a paycheck where needed, paid bills when necessary, allowed me to develop important skills, AND only helped to solidify my TRUE callings to creative entrepreneurship!
---
Creative & Professional Products
This section details the physical and digital products that I created this year. All products listed are ready for reading, listening, watching, purchase, re/viewing, evaluation, or submission!
1. Wrote nearly 30 missions, quests, dialogue scripts, game tests, and 1 game pitch for a total of four game development houses.
PHEW! That was quite a haul, but I got it done. And, in my humble opinion, I think I did an excellent job. My work isn't flawless, obviously, and I have a ton of room for growth, but I definitely put my all into my writing and my portfolios! I also got some great feedback that taught me SO MUCH I didn't know about writing games. This was definitely a crowning achievement this year, especially because with all this writing, I…
2. Created a game writing portfolio with over 100 pages of content
Yes, yes, YASSS!
So it's really awesome that I knocked out at least one of my goals for this year, which is to build my video game writing & game development portfolio.
By applying for gaming jobs, taking gaming tests, and actually working on two really awesome video game projects, I've written over 100 pages of material! I now have a pretty solid writing portfolio that I'd be proud to show any gaming company. BOSS!
3. Programmed two computer games and added them to my game design portfolio!
This was also a pretty boss achievement for this year. Writing games? LOVED IT!
One of the games I wrote was an interactive story game (hilariously based on Justin Bieber). The other was a "rock, paper, scissors" game.
I can't tell you how orgasmic this was, lol!
It's just a start, but I'm super amped about these accomplishments, and I know I'll have even more games to add to my portfolio as my training progresses. Let's get that STEM swag on!
4. Rebranded and revamped my novels and series' structure in "The Books of Ezekiel" series.
This was super liberating for me. I've been wanting separate covers for Books of Ezekiel, Volumes I and II for a LONG time, but only recently have been able to get them done.
And WOW, I love them!
Not only did the covers get a rebrand, but so did the series titles. For example:
"The Books of Ezekiel" is now "The Books of Ezekiel Saga", and comprises all the volumes of the entire ongoing story;
The volume compilation for each story arc in The Books of Ezekiel is now branded as "The Books of Ezekiel Saga OMNIBUS".
SO, the "Ghosts of Koa" arc, which includes volumes I (The Given) and II (The TAKEN) will be OMNIBUS 1. "The Final Page" arc, which includes volumes I-V (The Iron Maiden, Blood & Ink, The House of Death, Chase the Devil, and The Final Descent) will be OMNIBUS 2. Etcetera.
The cover revamp is really giving my whole series a fresh direction and only further motivates me to stay on top of this series and on top of my writing in general.
5. Officially published and released the audiobooks for "The Given" and "The Taken"!
Thanks to the kindness and dedication of my awesome actor, Michael T. Bradley, the audiobooks for The Given and The Taken are officially finished and published! Yay!
Seems like this was a good idea, as audiobook sales for the Books of Ezekiel series went up almost immediately. Looks as though people like their audiobooks bite-sized, so that's something to keep in mind for the future!
6. Made progress on my current novel series and on various new series.
I'm always working and writing, but I admit: as a writer with so many ideas that I'm excited about, it's hard to stay in one project lane. So I've been dippin' and trippin' through my projects, if you will.
That's the main thing I'd like to work on in 2016. Finishing one thing at a time. My primary focus is finishing the next (five) Book(s) of Ezekiel, obviously, but there are days when ideas, dialogue, and scenes for other franchises just need to be written down, too.
So instead of following those rabbits into completely different holes, what I do is jot them down on my project slate and on my iPhone notes. Just enough to get the niggling idea out of my head. Then I let them germinate for future development. But I always keep the pot boiling, no matter what! 😉
7. Maintained a BOMB ASS blog presence this year!
Which is pretty incredible, considering that I've struggled with balancing fiction writing, blog writing, and creative business development over the past three years. But I'm finally getting the hang of it!
I penned 40+ posts this year alone, featured a bunch of authors on my blog, and was even able to host a couple seasonal / themed blog tours this year! Not to mention, a whole LOAD of awesome giveaways + networking with both authors and readers. It was super sweet, super challenging, and I'm proud to have done it.
As I revamp and refocus my author brand for 2016, I hope to do even more of this!
8. FINISHED 50% of draft 1 of The Iron Maiden!
So before you shoot me, let me just say that this is the SECOND draft of the novel, revamped from the vomit draft (draft 0), that I'd had before. So while the Iron Maiden is still very much on its merry way, I have been working on it!
This coming year, though, with all the changes coming to both Colby' Cove (parsing down and divvying up) and to my own personal life (namely, putting the baby in daycare), I'll have WAY more time to focus on my novels. Year 2016 is the YEAR OF THE NOVEL.
It's about time to finish Ezekiel's "second" arc in 2016. Let's do it!
---
Creative f'Empire Dominance (#BOSSHOODACTIVATED)
This section keeps track of the growth of my creative f"Empire, Rebel Ragdoll, LLC, along with all its subsidiaries (Rebel Ragdoll Press, Rebel Ragdoll Productions, ChickRogue Studios, The Bohemian Badass, and Miscellany!). Here, you'll get to see how I'm growing my creative legacy!
1. FOUNDED The Bohemian Badass, subsidiary #2 of Rebel Ragdoll, LLC
This is a huge one. From the beginning, when I FIRST established Rebel Ragdoll in 2011, I knew I wanted it to be an independent, creative empire that would comprise 5 subsidiaries, each of which would be dedicated to kicking ass in a specific industry.
The first subsidiary I founded under Rebel Ragdoll LLC, was Rebel Ragdoll Press, the indie publishing house which aimed to increase the presence of female writers in the genres of sci-fi, fantasy, horror, crime / noir(e), action-adventure, and thriller. RRP pretty much came to life in 2013 with the publishing of its (and my) first dual-volumed dystopian sci-fi novel, "Ghosts of Koa". (With more novels and series to come, I promise!)
But now that I have a production process in place for Rebel Ragdoll Press, it's time for the second subsidiary to come to life. And that second subsidiary is…
The Bohemian Badass
To keep it short and sweet, The Bohemian Badass is an indie creative community aimed at educating, training, and empowering female creatives to pursue their creative dreams, finish their projects, found creative f'Empires, and become the creative badasses they're meant to be.
In short, we train you in the skills you need to MAKE your art and LIVE off your art!
Because my author website is going to be making some major brand changes– where I'll be focusing mostly on the books I'm reading, featuring, and writing– I won't talk too much about The Bohemian Badass here in 2016.
But for writers and creators, The Bohemian Badass has SUCH amazing things in store for this coming year, and if you're hankering for some FREE, epic, and in-depth creative training, I invite you to click any of the links I've set here and join The Bohemian Badass mailing list! 🙂
CAN. NOT. WAIT!
2. Got the Rebel Ragdoll Press logo overhauled.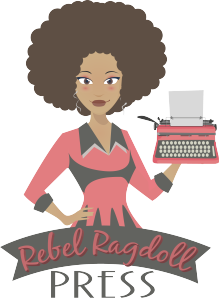 And I LOVE it!
Rebel Ragdoll LLC as a company is in evolution mode, and as it evolves, so does it subsidiaries, including my big bad Rebel Ragdoll Press!
As I enter 2016 ready to focus solely on my novel writing and on The Bohemian Badass, I thought it appropriate to get a logo done specifically for the publishing part of the business.
I'm diggin' it. Let me know how you like it! 😉
3. Added 22 new, unique, and badass intellectual properties / series concepts to the Rebel Ragdoll project slate!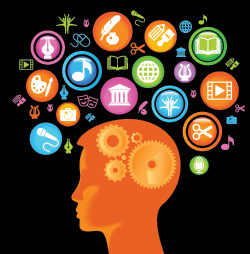 And I'd love to announce them here, but I've decided recently to keep a lot of my work under the cap. I like the feeling of giving the world surprises and keeping my creative energy in my cauldron so it can bubble and boil and simmer!
Still, I'll give a teeny hint: some of them are trilogies, two are going to be fully-fleshed novel series, one is an episodic novel series for the paranormal mystery genre, one is a novella survival horror series, and another is what I call a mirror-image trilogy series!
Yah! Sounds mysterious and cool because it IS, boos! 😉
Stay tuned for more info as these projects develop, but that now makes nearly 60 unique intellectual properties that will power my writing career & creative career over the course of my lifetime!
4. FOUNDED the Transcendent Trilogies Project, a community-based, micro-literary movement sponsored by Rebel Ragdoll Press
Can you say, "LOVE OF MY LIFE"?! Say it. Well, actually, I'LL say it.
The Transcendent Trilogies Project literally IS the love of my life, and I cannot WAIT to get to it in 2016!
And yes, as you can see, I HAVE been a very busy bee, lol!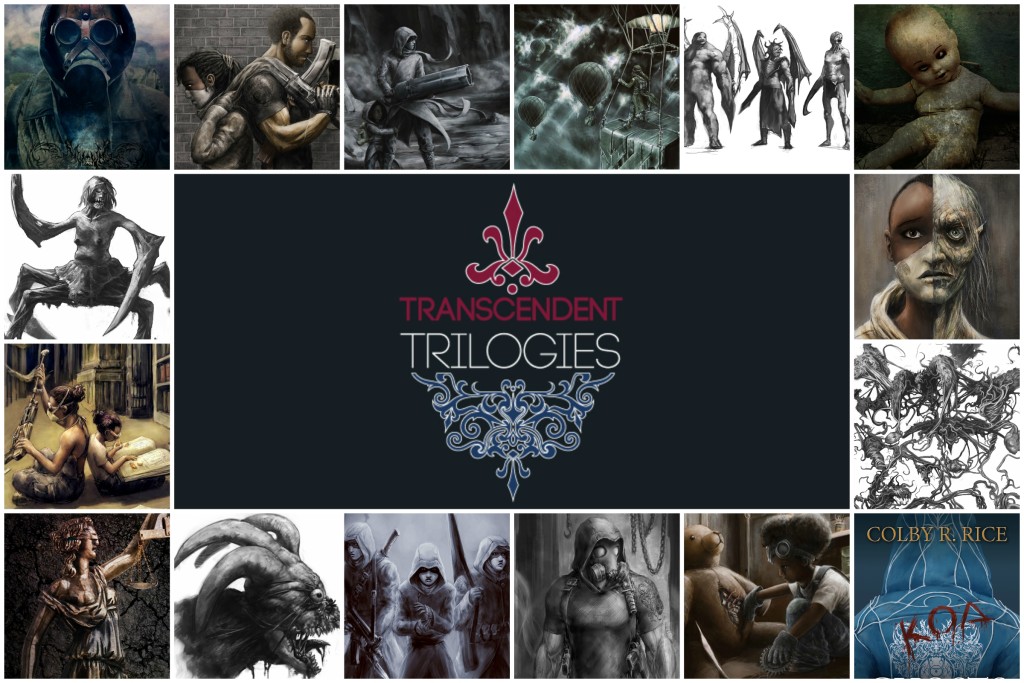 So what is the Transcendent Trilogies Project?
Well, basically, I've really REALLY become obsessed with all the bomb ass sci-fi, fantasy, and horror trilogies I've been seeing around lately, and I've been eating them up like candy.
But then I had to ask myself: "Uh… where are the people of color?"
Which was then followed by: "Where is the LGBT fam?" And then, "Where is the differently-abled fam?" And finally, "YO! WHERE ARE WE IN THESE STORIES, FOR REALZ, YO?!"
Yeah, I was more than perplexed and confused.
But instead of bitching about it, I'm going to do something about it. And that something is launching an awesome Patreon project, where I actually write, edit, and professionally publish diverse, kick-ass sci-fi, fantasy, and horror trilogies in the YA and NA genres. BOOM!
There are lots of different perks and goodies that unlock for the project once it hits certain financial milestones.
For example, once the $6,000/mth milestone of the project is unlocked, all Transcendent Trilogies are gonna be 100% free for everyone! IN THE WHOLE WORLD.
BOOM! Tell me your mind's blown. If not, there's more, my friend, because guess what?
YOUR IDEAS WILL MAKE UP THE GRAND MAJORITY OF THE WORK I DO!
YEP! Of course I'll be writing Trilogies from the concepts in my own noggin'. But for the most part, Transcendent Trilogies is a community-based writing project, where I will be taking pitches from YOU that espouse diverse ideas, characters, cultures, genders, sexualities, bodies, and more.
Then I turn those pitches and concepts into a bangin'-ass (diverse) trilogy.
I know you're amped. Because I'M amped. The project is launching in January 2016, so stay tuned, check out my Patreon page, and check out the promo video (in progress) below!
---
Personal Achievements
This section details the more personal (and not always pretty) side of my creative life, including what's up with my family, motherhood, health, hobbies, challenges, and resilience. Keeping track of these things helps me to see where I'm doing well and where I need to improve.
1. I moved back to NYC with my family and got settled. 
Wow, so as I told you guys in my Exploding Head post, things got a little hairy in April. A total-loss-of-income paired with multiple gas leaks + a carbon monoxide leak in our Long Beach apartment, ALL AT THE SAME TIME, forced me and my family to uproot our lives and move back to NYC. It was definitely a major challenge and more than a little harrowing, but we survived.
I consider this a personal creative achievement because we definitely had to be pretty creative to survive the trip and each other during this difficult time. Still, as we got settled in towards the end of May, many great things began to fall into place, and life went on, as it tends to do!
2. Being a good mom and enjoying time with my family.
I know it's self-congratulatory to say "I'm a good mother", but I don't care, lol. Being a mom is really hard. And being a GOOD mom feels almost unachievable at times.
This is especially true when you're trying to balance the trials of motherhood, your baby's sometimes indecipherable needs, your writer life, and building a creative empire from the ground up, on just ONE set of shoulders.
BUT I DID IT.
And luckily, I have had support in my family, my baby's father and his awesome family, my amazingly supportive friends, and life-saving support groups like the incredible Black Infant Health program in Long Beach and more. I've been able also to spend valuable family time in Long Beach and in Florida this year with the help of my child's dad and his family.
Because of the people and groups in my life, I've been able to be both a good mom and work on my career, and I've been able to achieve all these accomplishments I'm listing here now. I'm forever grateful! So this is a HUGE thanks to all of you for being in my life and believing in me, and for just loving the CRAP out of the baby boo! <3
3. Turned 30 years old, learned some awesome life lessons, and #GRATITUDE.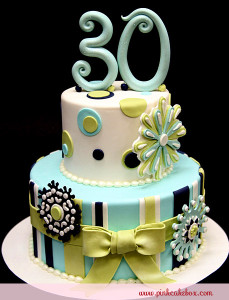 In truth, I haven't even been able to sum up ALL the life lessons I've learned, but I definitely am feeling a lot of gratitude, happiness, success, and positive vibes about the journey behind me and the journey before me.
I have so many blessings in life, including a great family, an amazing daughter, and the provision of all my needs (food, clothing, shelter, love).
I've been able to acquire my Masters of Science degree, and I'm now pursuing a third degree.
I wake up and get to do what I love every day.
I'm a published sci-fi & fantasy novelist, credited game writer, aspiring screenwriter, emerging film & TV producer, and owner & founder of an awesome creative f'Empire.
I'm also a blessed mother to an amazing little girl and gourmet kitchen ninja.
I've traveled to over a dozen countries, and I'm aiming for many more in the future.
I. Am. Blessed. And grateful. And I'm totally all about trying to make things even better for the next 30 years (if it's meant to be), so look out world! <3
4. Celebrated my daughter's first birthday!
Yes, my boo hit the 1-year mark in October, which is pretty insane. That year went SO quickly! Making it through a really rough first year really DID feel like one of my (and our) greatest creative achievements!
I'm just so proud of my boo. She is such an inspiration, and is so joyful, cheerful, and has the most infectious laughter EVER. She's my world and having her in my life only pushes me to do better and to be greater.
Quite a few novel series and books I'm planning to write (down the line) are definitely inspired by her and WILL be written FOR her. But of course accessible to everyone! I can't wait to read them to her. So thanks, my little boo! Mommy loves you always!
---
So that's my year round up folks! Even, though I didn't accomplish all the goals I originally planned, I still followed my creative gut and accomplished a HELL of a lot! I'm really insanely happy with my progress, and I can't wait to see what 2016 holds!
So what about you? What's YOUR creative round up for 2015? Post your thoughts, comments, and experiences below, HAPPY NEW YEAR, and as always…
Keep it indie,
<3 Colby