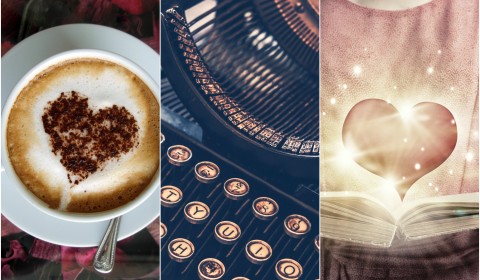 THOUGHTS, RAMBLINGS, WHATEVS
This past week was all about relaxing, regaining my strength, and spending some amazing quality time with my family. And yes, I count that as an AMAZING creative achievement.
Sometimes you don't know how hard you work and how tired you are until you finally get a minute to slow down! Sometimes, you also don't get to process or even feel much emotion while on the run, either. Apropos, I was actually able to get some "me" time away from the baby, and while it was great, I (surprisingly) felt so incredibly empty when I was away!
This was a HUGE shock to my system. As I'm with her pretty much 24/7 and was DYING for a break, I thought I'd be happy to be away. But when I finally got my wish, I missed my little boo SO MUCH. It was insane how much I missed her. I really have no clue what I'm going to do when she finally goes off to daycare in the summer, lol. #breakbreakdownprobably I'm definitely going to have to prepare for it emotionally, by eating lots of ice cream, baking cookies, and lining up tons of movies and episodes of TV that I've missed over the past two years.
Aside from that surprising emotional revelation, I did have the pleasure of making some great strides in my creative life both intangible (dreaming, wishing, reflecting, planning) and tangible (kicking ass on my next novel, The Iron Maiden). So here's what went down for last week, and of course, this week's plans followed closely behind:
LAST WEEK'S HAUL
What I wrote: I wrote A LOT of The Iron Maiden, and I also developed more of its marketing package. These two things are pretty much all I'm focusing on for the next two months.
What I edited: Nothing, really. Just my sleeping schedule, I guess (more sleep, woot!)
What I read / watched / listened to: Finished reading "Gerard's Beauty" by Marie Hall, and I LOVED it! (Check out my review of it here!) I never thought I'd enjoy romance or paranormal romance, as I hadn't read anything like that since the age of 10. But I'm really enjoying it, and am especially grateful that I jumped back into this genre with Hall's Kingdom series. I look forward to expanding my world from there, as I know there are TONS of awesome romance indie authors to check out! I've also been on my steady diet of podcasts (Rocking Self Publishing Podcast, The Creative Penn), and I added the Science Fiction & Fantasy Podcast w/ Lindsay Buroker and friends. Wasn't feeling this podcast at first but ONLY because the hosts lacked a little energy, but they've since become a bit more upbeat and easier to vibe with. 🙂 Highly recommended! Also caught up on some deliciously, mind-numbing reality television, and it was GLORIOUS. Such an amazing vacay for my brain, which is constantly on all cylinders otherwise, lol.
What I researched / developed: Some cool stuff this week. I delved back into the world I created for The Books of Ezekiel (first imagined almost 7 years ago now), and wow, did I ever fall back in love with this series. So much so, that I was actually able to start planning more future books with a great structure in mind! Before I found these notes again, I have to admit that writing the series has become a pretty frightening endeavor for me, lol. For a variety of reasons, that I'll explain in a post later this week. But I really rekindled my love this weekend, and can't wait to continue developing and writing about this world!
What I learned: Took the entire week off my personal creative uni / school last week, and it was the best decision I ever made. (SPRING BREAK, WOOT!!) This coming week, though, we are back on schedule!
THIS WEEK'S HUSTLE
What I'm writing: Focusing on The Iron Maiden and the marketing materials package for it. I'm just "writing to done" on both of these for the next month or so.
What I'm editing: I'm aiming to get a few things done for my website this week, including:
Creating a favicon for my author website
Enabling "Rich Pins" for my author pinterest profile
Creating a strong "featured image" brand for all of my blog posts
Creating a strong "featured image" brand for all of my book reviews
Condensing my BOOKS page into one easily navigable page
Fixing the pathway to make it easier for you to get free books
We'll see how much of this I actually get done, lol!
What I'm reading / watching / listening to: I'm back on Mockingjay, but I'm also still reading The Barefoot Executive by Carrie Wilkerson. Gotta strong feeling I'm going to breeze through this one this week!
What I'm researching / developing: Still designing the 52 guilds for The Books of Ezekiel epic urban fantasy series, along with the world in general. After finding all of that relic material I developed years ago, I feel newly inspired, and I'm even going to create a physical "inspiration binder" for BOE so that I can keep everything in its place!
What I'm learning: Focusing on Nick Stephenson's "Your First 10K Readers" for this and the next few weeks. Alongside that, I'll probably be doing another series of smaller courses, TBD.
Writing on, rocking on, and forever journeying towards creative badassery,
<3 Colby