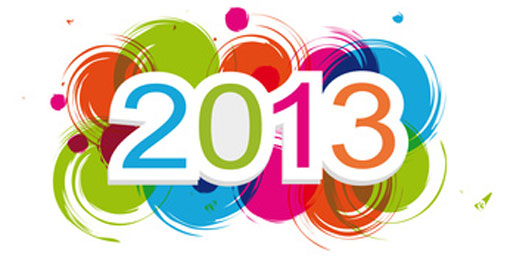 WOW. So it's been such an eventful year, and I'm actually pretty surprised that it went so quickly! I'm about to celebrate the 3-year anniversary of Rebel Ragdoll (omg!), have just released my first novel, "Ghosts of Koa", banged out some horrible rough drafts of scripts (lol), am about to move to Los Angeles, and I've even started a Rebel Ragdoll fashion line! CRAZY, right?
As usual, though, it's time to take stock of what I accomplished and what I missed the mark on in 2013. I look back and can barely believe all the wonderful experiences and blessings that have come my way! Feeling extremely grateful. Here's what went down in 2013:
January 2013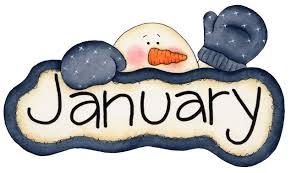 1. Set a release date for "Ghosts of Koa". May 2013! (Which I missed by a long-shot by the way!)
2. Started the final round of editing for Ghosts of Koa.
3. Started learning French again, and it's a challenge!
4. Joined the TV Writer Pilot Writing Program at TV Writer Chat!
5. Celebrated the TWO-YEAR ANNIVERSARY of Rebel Ragdoll!
6. Tried out S-Factor pole fitness and self-love and got addicted! Can't afford a full-time class, but I'm working on it!
7. Took an AWESOME trip to L.A. where I was able to meet over 15 different executives who gave some fantastic perspective on the entertainment industry and what they do.
8. Submitted to a few bunch of contests and fellowships… and later got rejected by all of them, lol! You live and you learn!
February 2013

1. Trained with another creative writing mentor. Learned how to use the indirect third person and emotion more impactfully in my fiction!
2. Launched the TV Writer's Workshop, a 14-week t.v. writing and professionalization seminar for aspiring television writers
3. Launched the Executive Producers' Series, a 12-week seminar designed to teach aspiring producers how to produce cinema from script to finished film
March 2013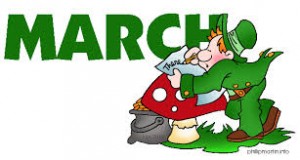 1. Booked my trip to Eastern Europe! First stop, Lisbon Portugal!
2. Finished the beat sheet for my pilot script, "Ezekiel" and am ready to write it out!
3. Finished the beat sheet for my Scandal spec script, "Prometheus", and am ready to write it out!
4. Produced and opened the Marcia Légère Play Festival! And it was a smash success! 😉
5. Lightning Source approved Ghosts of Koa for hardcover production and distribution!
April 2013

1. OFFICIALLY DEFENDED for my Masters of Science in Sociology and PASSED! Go M.S., go M.S.!

2. Received a PHENOMENAL cover design from JD Smith at JD Smith Design for Ghosts of Koa and The Final Page, the first two books in my novel series
3. Went into a writer and rester's coma… listen, I needed a rest, lol! Ok, sike. I went into a coma, but also…
4. I actually took Stephanie Palmer's Pitching Essentials Course and was blown away. Highly recommended!
May 2013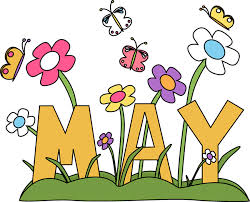 1. Finished my last semester as a Lecturer at UW Madison, which was sad and yet freeing and thrilling all at the same time!
2. Started as a PA at Owen Road Productions on this cool web series "The Ethical Sl*t". (Teehee!)
3. Left for my backpacking trip to Eastern and Western Europe! (Which rocked, by the by.)
June 2013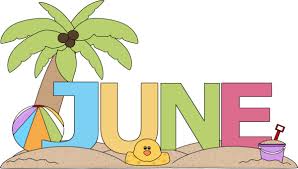 1. Traveled the world this month and wrote, wrote, wrote!! I hit Portugal, Southern Spain, France, Germany, Austria, Czech Republic, Hungary, Croatia, and Rome. Saw some alchemical labs, and it was great!
2. Laid the outline down for the remainder of Ghosts of Koa and a few scripts I've been working on.
3. Realized that traveling is a writer's VERY BEST FRIEND, as it truly disconnects you from your circle and allows you to write, lol.
4. Became a script analyst for Eclectic Pictures. Read a crap load of scripts… a CRAP LOAD. And learned a ton!
5. Took my first trip to a gun range (in Budapest) and shot over 22 guns, including a Dragunov SVD, the James Bond gun, and a .44 Magnum. Talk about a research expedition! Now I feel as though I can definitely write on gun use and anatomy way more intelligently. For those of you wanting a real fantastic excursion in Budapest, Hungary, check out Celeritas Shooting Club!
July 2013
1. Expanded Rebel Ragdoll Press' name to "Rebel Ragdoll", to include the multitude of intellectual properties and merchandise that will be sold under the company label.
2. GOT PROMOTED TO LINE PRODUCER at Owen Roads Productions. Took on the identity of the Line Producer / UPM more fully.
August 2013
1. Moved back to New York on $300, which was hell in a cradle. Not. Fun. At. All. But I made it! 😉
2. Went on the most intense of job hunts, applying to over 100 jobs and opportunities.
3. Started attending some great networking events, which taught me tons about the entertainment industry and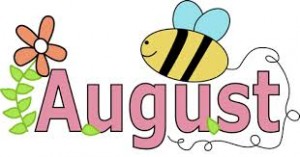 allowed me to create this podcast series. I also made a contact here which helped to launch the project I'm producing called "The Life, The Grind, and The Music".
4. Moved more firmly into the idea of producing films and tv as well as writing them. So I decided to evolve into a writer-producer!
5. Started querying literary agents (for books). Got many rejections, some no responses, and some still pending. BUT on the bright side, I actually GOT an agent at a TOP AGENCY to read my manuscript! Now comes the wait, and I should be getting some response back as of January 2014. Wish me luck!
September 2013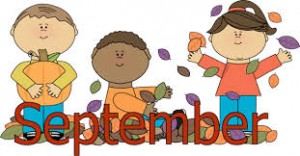 1. Held six entertainment freelance jobs and internships simultaneously… LOL. Yeesh! My jobs: Casting Producer at Demand Media Studios, Freelance Writer & Contributor to eHow.com, Script Analyst at Eclectic Pictures, Temp at Supporting Cast, Line Producer at Owen Road Productions, and Co-Executive Producer and Line Producer at Living MuZic.
2. Started writing two new screenplay concepts in the genres of drama and sci-fi thriller
3. Created the Rebel Ragdoll Development Slate! This has all the creative projects that Rebel Ragdoll is undertaking (and will hold all the future ones as well).
4. Started preparing to produce Rebel Ragdoll's first film project in 2014. We'll see how far this goes!
5. Started penning yet another screenplay concept in the survival horror genre
October 2013
1. Recruited the COO for Rebel Ragdoll, Claire Zhuang! Super amped to take Rebel Ragdoll to the next level in 2014!
2. Started planning the Rebel Ragdoll Fashion and Natural Skin Care Line!! (Was NOT expecting that, by the way, lol!) Dolls are setting the trend and looking hot while doing it!! You can check out our progress at the Rebel Ragdoll website when it's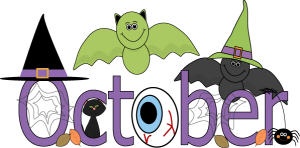 back online.
3. Produced an eHow web series, "Family Travel Tips", with many more to come!
4. Rebooted Rebel Ragdoll Radio! And it's hotter than ever!
5. Rebooted Rebel Ragdoll Reel and started vlog video review series on sci-fi, fantasy, and thriller series!
5. Attended New York Comic Con and had a BLAST! Made some great connections as well, and saw some great friends!
6. Got hired part-time at a wine shop to fill in my quickly thinning wallet (yes, this was job seven). Then I decided to wrap some projects up for good. I finished up my time at a couple of creative freelance jobs, freeing up my schedule.

November 2013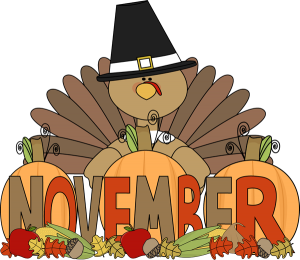 1. Commissioned the paperback version of Ghosts of Koa, The First Book of Ezekiel.
2. Created an official personal and Rebel Ragdoll task list for this year and the next year, which includes financial endeavors and creative endeavors.
3. Began development on "Ground Zero", a sci-fi horror thriller that will become Rebel Ragdoll's FIRST film production!
4. Recruited a standing Film Director for Rebel Ragdoll's "Ground Zero". Thanks for becoming a part of our brand, Lex Curtis! 😉 Let's make awesome stuff!
5. Released the eHow series I produced "Travel Gear", which was formerly titled, "Family Travel Tips"!!
6. GOT MY FIRST IMDB CREDIT for the web comedy I produced! Check it out here: Colby's IMDB page.
7. Began the production process for the "Gourmet Diva Delights" eHow series, and I also began production on another eHow foodie series!
8. Applied to several producer programs, assistant director programs, and other fellowships (wish me luck!). I should be getting feedback by mid to late spring!
9. Attended the Urban Action Showcase workshops, and they were awesome!
December 2013
1. Released Ghosts of Koa, The First Book of Ezekiel in ebook format!!
2. Began the production of the PAPERBACK version of Ghosts of Koa!! Oooh, It should be out before the end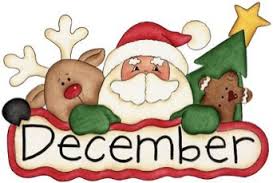 of January 2014!
3. In fact, I decided to re-package my entire novel series in an interesting way. My first novel was a WHOPPING 600 or so pages, so I divided it into two separate volumes: Volume I and Volume II. This turned out to be a grand idea, as it now allows me to create multiple products from one property! I'll be following this model for the rest of the series too. Exciting!
4. Began some SERIOUS rights exploitation of my intellectual property. For one, I'm getting Ghosts of Koa, The First Book of Ezekiel, transformed into an audiobook!! A few actors have expressed some serious interest in the series, so I hope that I'll get the project kicked off in January of 2014.
5. Began rebooting The Books of Ezekiel website. I think you all will love the changes!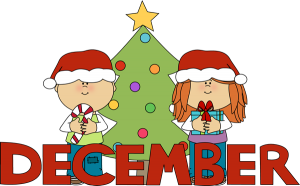 6. Got three more IMDB credits for my media production work, and I added four more too! Hopefully, all the changes will appear on my IMDB account before the new year rolls in! 😉
7. I began the revamp of the Rebel Ragdoll website, with a planned relaunch in January 2014.
8. Got some amazing feedback from a program that I applied to: I just moved into the SECOND ROUND OF FOUR in the DGA Assistant Director Trainee program!! I'm so surprised and amped and also humbled by the fact that my application even had a snowball's chance. Next is the testing phase, then the interview with a consulting company. Finally, there is a one-on-one interview with the trustees of the program, and from there, if I've made it that far, I'll be a trainee with the DGA… which is super exciting. Wish me luck!
9. Started planning my move to Los Angeles! New sights, new sounds, new places, new opportunities! It feels good we'll see what 2014 holds.
So what are your personal and/or creative accomplishments for 2013? Anything cooking for the next year? 😉 Share your thoughts below! And of course, in the meantime…
Keep it indie,
<3 Colby