Thought explosion up ahead, so bear with me!
The Bitter(sweet) Beginning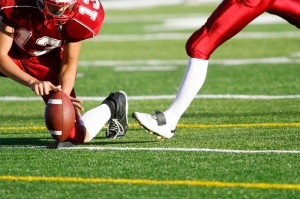 Okay, so it's time to really get jiggy with it. For the past five months, things have been moving forward but in a very bumpy fashion. So many things have gotten done, and yet others have just kind flopped. But as third quarter is about to end with the coming and going of lovely June, I figured I really needed to step my game up more.
Pre-mommyhood (in the whole of 2013), I'd worked nearly, hmm, 15 hours a day on my creative endeavors which allowed me to get so much done. I mean, I was a Script Analyst, Executive Producer, Line Producer, Play Producer, Casting Producer, Director of Development, and the CEO of my own publishing and production house.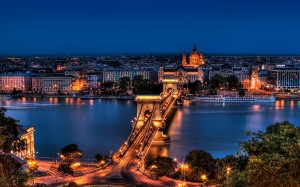 I backpacked across Eastern and Western Europe by myself. Shot guns in mysterious Budapest. Braved floods in gorgeous Prague. Made paella in Seville. I published and released my debut urban fantasy novel, wrote other novel drafts, penned plays, scribed web series, taught tv & screenwriting seminars, and learned, learned, learned everything I could about all the film & tv writing industry. (And I'm still learning!)
And I made lots of friends who share my passions and who I'm still super close with.
But now, I'm finding myself in a place of sluggishness. Recently, I wrote a Facebook post on how I feel as though
I'm in a weird holding pattern. Transition, they call it. I'm in between jobs, preggo, moody, writing as much as I can but still barely making it, and volunteering at an awesome organization.
Doesn't cover up the fact that I've feeling like that "bored, frustrated housewife" nowadays, though. (Nothing wrong with being a housewife, mind you! It's just that I NEED both my family and a burgeoning career and all its social aspects to feel alive.)
I am making strides, but I'm psychotically hard on myself when it comes to my professional / passion hustle. As a result, I know that what I've been doing this year is NOTHING compared to my gargantuan-like 2013, where I was just
rocking life's socks off. Not that I'm ungrateful. I get to sit and write fiction and blog posts all day, keep up with my blog regularly, engage in marketing endeavors, and plant the seeds for many of my future goals because my awesome boyfriend is holding our family down and supporting my dream until it takes off. (Thanks, baby!)
Still, I've decided that it's time to have another 2013 (maybe slightly milder). It's time to take a firmer control of my destiny, and make the second quarter of 2014 AMAZING. As of July 1st (after my baby shower tour is over), this how I'm gonna do it.
The Malleable Middle
1. Proclaim my goals loud and proud!
How can I know how to get to my goals if I don't proclaim them first? Here's a running list of things of insane goals that I NEED to get done by July 1st, 2019 (five years from now):
Creative Goals
Produce a running backlist of at least 30 novels and novella series
Have a portfolio of 20 feature film scripts
Have a portfolio of 20 tv pilots
Have a portfolio of four tv specs in any given year
Making three films and an awesome "creative trailer" that become a part of my brand as a writer-producer
Graduate from my own "creative university" with skills and portfolios that I can use as an entrepreneur and as an employable writer, producer, or as support staff on an industry project
Staying on top of the industry trends, research, and knowledge in film, television, gaming, and publishing
Working in the Hollywood industry in some capacity
Getting a literary agent to represent my work
Be a working writer outside of my own publishing and production company (which means being hired to write movies, television shows, video games, or even plays)
Developing my publishing and production company presence (through its backlist of novels, its fashion line, its game and freeware design, and its movies)
Leveraging all of my creative properties (novels, scripts, pilots, and films) so that I can exploit my rights as a creative
Building a creative community and network of friends and colleagues that I can trust and work with
Start making some DOUGH off my creative endeavors so that I can be more autonomous!
TRAVEL, at least once a year!
Be a good and attentive mom and wife
Stay on top of my health (with exercise)
Stay on top of my gourmet food game (Yup, I said it. I love to cook and bake, WHAT?)
Okay, so now that that embarrassing admission is over, it's time to get into the smaller things I need to do to make this happen! This is a big part of setting and achieving goals, imo: you need to be making progress towards them every day. You need to set your intentions towards them every day. I don't have room to do that here (because this post is already hella long!), but in the next post, I'll be talking about the smaller, day-to-day strides I'll take to make my bigger plans happen. 😉
Ooo, ooo! I also have an exciting announcement about the blog coming up in the next week or so, so stay tuned!
So what about you? How are your first two quarters going, and what are you going to do to make the rest of 2014 even more fruitful? Leave your comments below and, as always…
Keep it indie,
<3 Colby